drop Homer for him?
10 Team H2H Points weekly roster set
1B: Miggy
2B: Utley
3B: Johnson
SS: Tulo
C: Napoli
OF1: CarGo
OF2: Pence
OF3: Dread Pirate
Util1: AGonz
Util2: Beltran
SP1: Ubaldo
SP2: Price
SP3: Scherzer
RP1: Stauffer
P4: Chacin
P5: Latos
P7: Volquez
P8: Wolf
Bench: Wagner, Marmol, Lidge, Gomes, Stubbs
---
Sponsor

Posts: 1373
Joined: Sun May 09, 2010 5:47 pm
Personally I'd drop a Single before dropping a Homer.

10 Team 6X6 H2H Dynasty Year 5
C - Wilson Ramos
1B - Freddie Freeman
2B - Gleyber Torres
3B - Nolan Arenado
SS - Trea Turner
OF - Mike Trout
OF - Ronald Acuna
OF - Yordan Alvarez
OF - Kris Bryant
UTL - Javier Baez
UTL - Adalberto Mondesi
Bench - Rhys Hoskins, Miguel Sano, Byron Buxton, Jonathan Schoop, Rowdy Tellez

SP - Gerrit Cole, Stephen Strasburg, Blake Snell, Chris Sale, Jose Berrios, Chris Paddack, Mike Soroka, German Marquez
RP - Ken Giles, Dellin Betances, Taylor Rogers, Geovanny Gallegos, Colin Poche, Corey Knebel
Pedo NA Purgatory Felipse Vazquez

Prospects:
SP: Grayson Rodriguez, Josiah Gray, Seth Corry, Franklin Perez, Ryan Weathers, Blake Walston
RP: James Karinchak
OF: Luis Robert, Alek Thomas, Jesus Sanchez, Kameron Misner, Bayron Lora
IF: Vidal Brujan, Alexander Mojica, Malcolm Nunez, Greg Jones, Gunnar Henderson
C: Sam Huff, Luis Campusano, William Contreras

Results:
2019 - 4th place. Finished regular season 20 games ahead of 2nd place but fell apart in the playoffs.
2018 - 1st place. Finished regular season 24 games ahead of 2nd place and won in the playoffs.
2017 - 2nd place. Finished regular season 5 games ahead of 2nd place but lost in the playoffs.
2016 - 1st place. Finished regular season 1.5 games behind 1st but won in the playoffs
---
Go for it.
Grey Albright
http://razzball.com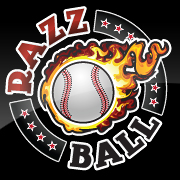 If you want me to look at your team, post the team. Don't post a link to another site where the team is.
Have you given me all the info I need to judge your team? The number of teams in the league is a good start for the big overall questions.
Is your league H2H? Roto?
I don't know who's on your waivers. Don't just ask me who you should pick up. Give me names to choose from.
If you only have one team, post your team in your signature with the league parameters.
I don't know every single matchup for next week, so if you want me to choose a player for the following week and you think the matchups are important, tell me who they're facing.
There's more than one player with the same last name? Then spell out who you're talking about.
Thanks!
---
---
Return to "Baseball - General Player Discussion"
Who is online
Users browsing this forum: No registered users and 11 guests