Looks like it's inevitable that the O's will be calling up this young stud with the likes of Luke Scott and Felix Pie facing down the DL. I have an open spot on my squad - is Reimold worthy of picking up?
My Team and Settings Here:
Code: Select all
12 Team H2H - Long Term Keeper League BA, R, AVG, SB, BB, HR, RBI, TB ERA, WHIP, K, QS, IP, K, SV, L --- Min. 40 IP Keeper Rules *8 players can be kept, plus 2 rookies *each player kept will be at the expense of a THREE round draft penalty *Owners can also choose to keep TWO rookies from the previous season to count as their LAST TWO round draft picks---the next season, those players can be kept as 23rd rd, 24th rd *There is no draft penalty for players drafted in the first THREE rounds and players after that would fall into the next available draft position (or round) that you have available. *Free agents are given value of 10th round if kept *Players can be kept for indefinite number of years ------------------------ Pos - Name - Keeper RD 2013 C - Yasmani Grandal (26) 1B- Prince Fielder (1) 2B - Howie Kendrick (5) 3B - Aramis Ramirez (6) SS - Hanley Ramirez (2) OF - Shane Victorino (5) OF - Krispie Young (11) UTIL - Zack Cozart (25) UTIL - Bryce Harper (23) BN - Logan Morrison (20) BN - Brandon Belt (15) BN - Desmond Jennings (19) BN - Chase Utley (4) BN - Wil Myers (24) SP - Jon Lester (3) SP - T. Cahill (10) SP - J. Samardzija (10) SP - M. Latos (9) RP - C. Kimbrel (22) RP - Glen Perkins (10) BN - Paul Maholm (10) BN - C. Marmol (13) BN - Shelby Miller (24) BN - B. Morrow (5) BN - Hisashi Iwakuma (10) BN - J. Chacin (10)
---
Posts: 203
Joined: Mon Jun 09, 2008 1:36 pm
Location: CHICAGO
I'm buying. Why not? So long, Melky.
Gon' Country (14 Team, 4 Keeper H2H League)
C - Matt Wieters
1B - Adrian Gonzalez
2B - Danny Espinosa
3B - Pablo Sandoval
SS - Josh Rutledge
OF - Adam Jones
OF - Carlos Gonzalez
OF - Drew Stubbs
OF - Starling Marte
UTIL - Billy Butler
Bench - Oscar Tavarez

SP - Hyun-Jin Ryu
SP - Kris Medlen
SP - Jarrod Parker
SP - Shelby Miller
SP - Alex Cobb
RP - Casey Janssen
RP - Kenley Jansen
RP - Brandon League
---
Scott will avoid DL. Or at least he should.
---
Posts: 1479
Joined: Tue Jul 29, 2008 10:45 am
Location: Southern Illinois
Contact:
ok grey...what is upside for this kid.

i just dumped conor jackson for him. good move?
---
So now with Jones, Scott and Pie all injured, Reimold looks to start as early as today. Him or Lewis?
---
Reimold
Grey Albright
http://razzball.com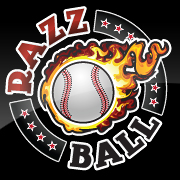 If you want me to look at your team, post the team. Don't post a link to another site where the team is.
Have you given me all the info I need to judge your team? The number of teams in the league is a good start for the big overall questions.
Is your league H2H? Roto?
I don't know who's on your waivers. Don't just ask me who you should pick up. Give me names to choose from.
If you only have one team, post your team in your signature with the league parameters.
I don't know every single matchup for next week, so if you want me to choose a player for the following week and you think the matchups are important, tell me who they're facing.
There's more than one player with the same last name? Then spell out who you're talking about.
Thanks!
---
---
Return to "Baseball - Lineups, Waivers, Keepers"
Who is online
Users browsing this forum: Google and 18 guests