Posts: 6
Joined: Wed Mar 22, 2017 4:17 pm
Wondering if anyone has heard anything definitive about who will open the year as Colorado's closer? Seems like a few reports say Holland is the frontrunner, but has Ottovino done anything to lose that job?
5x5 Roto (OBP instead of AVG, QS instead of Wins)
12 team
Keeper league

C: Gary Sanchez
1B: Carlos Santana
2B: DJ LeMathieu
SS: Trevor Story
3B: Makiel Franco/Justin Turner
OF: Nelson Cruz
OF: Starling Marte
OF: Christian Yelich
UTIL: Adam Eaton/Justin Turner
Bench: Grichuk, Josh Bell, Howie Kendrick
SPs: Bumgarner, Carlos Martinez, McCullers, Shoemaker, Pomeranz, Gsellman (flier)
RPs: Neftali Feliz, Greg Holland, Jeanmar Gomez, Matt Bush (flier)
---
Holland has lead
Grey Albright
http://razzball.com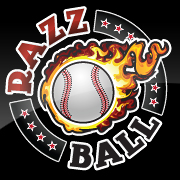 If you want me to look at your team, post the team. Don't post a link to another site where the team is.
Have you given me all the info I need to judge your team? The number of teams in the league is a good start for the big overall questions.
Is your league H2H? Roto?
I don't know who's on your waivers. Don't just ask me who you should pick up. Give me names to choose from.
If you only have one team, post your team in your signature with the league parameters.
I don't know every single matchup for next week, so if you want me to choose a player for the following week and you think the matchups are important, tell me who they're facing.
There's more than one player with the same last name? Then spell out who you're talking about.
Thanks!
---
Posts: 390
Joined: Fri Feb 04, 2011 8:32 am
Holland has lead
That's some bullshit
12 team Roto R, 2B, HR, RBI, SB, AVG, OBP, SLG, APP, W, SV, HLD, K, ERA, WHIP, K/BB
C Alfaro
1B Hoskins
2B Villar
3B Rendon
SS Correa
MI Bogaerts
CI Encarnacion
LF E. Rosario
CF Springer
RF Laureano
OF Mercado
OF Tsutsugo
UTIL R. Nunez
BN A. Hays/B Rodgers

SP Bieber/Castillo/E. Rodriguez/Ryu/Odorizzi/Boyd/Marquez
RP LeClerc/N. Anderson/Oberg/T. Watson/Kahnle/Pomeranz
---
---
Who is online
Users browsing this forum: No registered users and 1 guest