Last nights HR notwithstanding, Myers has been pretty horrible this year. I'm considering dropping him and just rotating in the latest hot schmotato for the rest of the season. It's a 10 team H2H (daily transaction) league, so guys like Khris Davis, Marcel Ozuna, Michael Saunders, etc are always available. Thoughts?
---
Hold
Grey Albright
http://razzball.com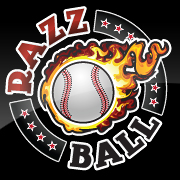 If you want me to look at your team, post the team. Don't post a link to another site where the team is.
Have you given me all the info I need to judge your team? The number of teams in the league is a good start for the big overall questions.
Is your league H2H? Roto?
I don't know who's on your waivers. Don't just ask me who you should pick up. Give me names to choose from.
If you only have one team, post your team in your signature with the league parameters.
I don't know every single matchup for next week, so if you want me to choose a player for the following week and you think the matchups are important, tell me who they're facing.
There's more than one player with the same last name? Then spell out who you're talking about.
Thanks!
---
very good name value, you can trade him if you want.
H2H Most Categories/ Dynasty
R, 1B, 2B, 3B, HR, RBI, K, SAC, SBN, AVG, OPS
C Y.Gomez
1B P.Goldschmidt, AJ Reed
2B K.Wong
3B J.Donaldson
SS C.Correa, I.Desmond
LF D.deShields
CF A.Jones
RF J.D.Martinez, J.Heyward
DH N.Cruz

Pitching (max 6 SP, K/9, K/BB, ERA, WHIP, W,L, QS, K, BB, SV, BS, BAA, HR, HD)
SP J.Zimmermann
SP C.Carrasco
SP C.Hamels
SP I.Kennedy
SP D.Price
SP J.Eickhoff
RP K.Uehara, RP AJ Ramos, RP Siegrist, RP Betances, RP M.Gyvens, RP H.Neris DL C.Smith

---
Maybe if he goes on a tear for a week or two I could trade him. But nobody in my league would give me a bag of balls for him at this point.
---
---
Return to "Baseball - General Player Discussion"
Who is online
Users browsing this forum: No registered users and 6 guests