Posts: 250
Joined: Tue Feb 08, 2011 1:15 pm
I'm sure this guy will be on the weekend recap overnight but by then, he may be gone in my league. With that said,is this guy for real?
---
He is in Oakland, Minnesota, and Seattle...
ESPN 12 team, All MLB Auction $260 budget
Draft 3/18/14

C: Brian McCann (kept 1 yr @ $5)
IB: Eric Hosmer (through 2016, $17)
2B: Anthony Rendon ($5)
3B: Manny Machado (through 2016, $14)
SS: Ian Desmond (kept 1 yr @ $8)
MI: Jean Segura (through 2017, $10)
CI: Edwin Encarcion (kept 1 yr @ $27)
OF: Bryce Harper (through 2015, $14)
OF: Nick Castellanos ($7)
OF: Ben Revere ($5)
OF: Curtis Granderson, ($8)
OF: Brett Gardner ($4)
Util: Billy Butler ($13)
P: Stephen Strasburg (kept 1 yr @ $14)
P: Michael Pineda ($4)
P: Danny Salazar (through 2017, $14)
P: Aroldis Chapman (kept 1 yr @ $21)
P: Zack Wheeler (through 2017, $14)
P: Grant Balfour ($13)
P: Nate Jones ($10)
P: Yordono Ventura ($8)
P: Sonny Gray ($14)
B: Miguel Montero ($4)
B: Gregory Polanco ($3)
B: Denard Span ($1)
---
For some leagues, he is
Grey Albright
http://razzball.com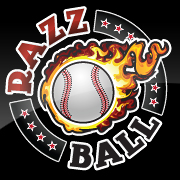 If you want me to look at your team, post the team. Don't post a link to another site where the team is.
Have you given me all the info I need to judge your team? The number of teams in the league is a good start for the big overall questions.
Is your league H2H? Roto?
I don't know who's on your waivers. Don't just ask me who you should pick up. Give me names to choose from.
If you only have one team, post your team in your signature with the league parameters.
I don't know every single matchup for next week, so if you want me to choose a player for the following week and you think the matchups are important, tell me who they're facing.
There's more than one player with the same last name? Then spell out who you're talking about.
Thanks!
---
---
Return to "Baseball - General Player Discussion"
Who is online
Users browsing this forum: No registered users and 13 guests