Are you selling Upton for a strong bet in a category you need to win (hopefully for 60-70 cents on the dollar or better) or would you hold and hope for a well-rounded strong finish?
12-Team, Standard 5x5

C- Gattis
1B - Votto
2B - Kipnis
3B - Miggy
SS - EverCab
OF - Choo
OF - Moss
OF - Revere
Util - Matt Adams
BN - Brantley, Calhoun

SP - Bumgarner / Cobb / Homer Bailey / Minor / Wacha / Sonny Gray /
RP - Frieri / Henderson / Nate Jones / Benoit
---
I'd hold for a big finish...
Grey Albright
http://razzball.com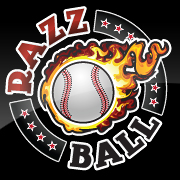 If you want me to look at your team, post the team. Don't post a link to another site where the team is.
Have you given me all the info I need to judge your team? The number of teams in the league is a good start for the big overall questions.
Is your league H2H? Roto?
I don't know who's on your waivers. Don't just ask me who you should pick up. Give me names to choose from.
If you only have one team, post your team in your signature with the league parameters.
I don't know every single matchup for next week, so if you want me to choose a player for the following week and you think the matchups are important, tell me who they're facing.
There's more than one player with the same last name? Then spell out who you're talking about.
Thanks!
---
Posts: 292
Joined: Fri May 25, 2012 9:17 pm
Location: New Jersey
I am forced to hold him. Trade deadline has passed and he is on yahoo's can't cut list. I play him based on match ups.
---
J Upton would be on my top 5 most disappointing for this season.

Who else?

Lincecum
Sandoval
Ubaldo
Lester
---
---
Return to "Baseball - General Player Discussion"
Who is online
Users browsing this forum: No registered users and 19 guests