---
Wacky.
Grey Albright
http://razzball.com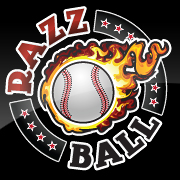 If you want me to look at your team, post the team. Don't post a link to another site where the team is.
Have you given me all the info I need to judge your team? The number of teams in the league is a good start for the big overall questions.
Is your league H2H? Roto?
I don't know who's on your waivers. Don't just ask me who you should pick up. Give me names to choose from.
If you only have one team, post your team in your signature with the league parameters.
I don't know every single matchup for next week, so if you want me to choose a player for the following week and you think the matchups are important, tell me who they're facing.
There's more than one player with the same last name? Then spell out who you're talking about.
Thanks!
---
Sponsor

Posts: 1373
Joined: Sun May 09, 2010 5:47 pm
Wow, I'd like to play in a league with these guys... Kemp and Fielder in round 3... Howard in round 4... That'd be nice.

10 Team 6X6 H2H Dynasty Year 5
C - Wilson Ramos
1B - Freddie Freeman
2B - Gleyber Torres
3B - Nolan Arenado
SS - Trea Turner
OF - Mike Trout
OF - Ronald Acuna
OF - Yordan Alvarez
OF - Kris Bryant
UTL - Javier Baez
UTL - Adalberto Mondesi
Bench - Rhys Hoskins, Miguel Sano, Byron Buxton, Jonathan Schoop, Rowdy Tellez

SP - Gerrit Cole, Stephen Strasburg, Blake Snell, Chris Sale, Jose Berrios, Chris Paddack, Mike Soroka, German Marquez
RP - Ken Giles, Dellin Betances, Taylor Rogers, Geovanny Gallegos, Colin Poche, Corey Knebel
Pedo NA Purgatory Felipse Vazquez

Prospects:
SP: Grayson Rodriguez, Josiah Gray, Seth Corry, Franklin Perez, Ryan Weathers, Blake Walston
RP: James Karinchak
OF: Luis Robert, Alek Thomas, Jesus Sanchez, Kameron Misner, Bayron Lora
IF: Vidal Brujan, Alexander Mojica, Malcolm Nunez, Greg Jones, Gunnar Henderson
C: Sam Huff, Luis Campusano, William Contreras

Results:
2019 - 4th place. Finished regular season 20 games ahead of 2nd place but fell apart in the playoffs.
2018 - 1st place. Finished regular season 24 games ahead of 2nd place and won in the playoffs.
2017 - 2nd place. Finished regular season 5 games ahead of 2nd place but lost in the playoffs.
2016 - 1st place. Finished regular season 1.5 games behind 1st but won in the playoffs
---
Who do you think is the best out of these guys?
I like a good amount of Jason Grey's picks. The offense was purdy good, wasn't afraid to get power early (Hamilton, Tex and Dunn in 2, 3, 4) He did grab Alexei Ramirez in the 8th after taking Hanley in the 1st, which was weird, but a decent offense overall.
However, what I really liked about his draft was some of the pitchers he targeted. Francisco Liriano 11.2, Colby Lewis 16.9, Jhoulys Chacin 17.2, Jordan Zimmerman 21.2 and Gio Gonzalez 23.2. Very nice.
---
Sponsor

Posts: 3
Joined: Fri Jan 21, 2011 10:09 am
jason grey is really good. ravitz is decent. i've been reading jgs stuff for a couple years. latos was one guy that he pimped big time last year that i can remember. i think the other guys at espn are clowns. berry, aj mass, karabell- terrible. i get the espn insider just to read jasons stuff.

jason grey and ravitz used to be on mastersball i believe.
---
Posts: 615
Joined: Mon Apr 27, 2009 11:30 pm
Mass is terrible. Seriously, just terrible. He has lead to the downfall of so many people's fantasy baseball seasons I hesitate to count. I always do the exact opposite of his advice and it has served me remarkably well. Pick DL'sbury in the first round? No thanks.
---
---
Return to "Baseball - General Player Discussion"
Who is online
Users browsing this forum: No registered users and 18 guests