drop Homer for him?
10 Team H2H Points weekly roster set
1B: Miggy
2B: Utley
3B: Johnson
SS: Tulo
C: Napoli
OF1: CarGo
OF2: Pence
OF3: Dread Pirate
Util1: AGonz
Util2: Beltran
SP1: Ubaldo
SP2: Price
SP3: Scherzer
RP1: Stauffer
P4: Chacin
P5: Latos
P7: Volquez
P8: Wolf
Bench: Wagner, Marmol, Lidge, Gomes, Stubbs
---
Sponsor

Posts: 1371
Joined: Sun May 09, 2010 5:47 pm
Personally I'd drop a Single before dropping a Homer.

12 Team H2H, 4 unrestricted keepers
C - Mike Napoli
1B - Eric Hosmer
2B - Jedd Gyorko
3B - Todd Frazier
SS - Jhonny Peralta
OF - Ryan Braun
OF - Mike Trout
OF - Shin-Soo Choo
UTL - Brett Lawrie
UTL - Adam LaRoche
Bench - Austin Jackson
DL - Aaron Hill Hanley Ramirez

SP - Clayton Kershaw, Madison Bumgarner, Ubaldo Jimenez, Jhoulys Chacin, Ervin Santana
RP - Glen Perkins, Heath Bell, Jose Veras, Ernesto Fireri, Edward Mujica, Carlos Marmol, J.J. Putz

RCL - Cracking the WHIP - Admiral Trey
C - Yadier Molina
1B - Albert Pujols
2B - Jose Altuve
3B - Jedd Gyorko
SS - Jimmy Rollins
MI - Everth Cabrera
CI - Justin Morneau
OF - Jason Heyward, Shin-Soo Choo, Michael Morse, Nick Swisher, Ben Revere
UTL - Kendrys Morales
Bench - Garrett Jones, David Freese


SP - Justin Verlander, Cliff Lee, Ryan Dempster, Ubaldo Jimenez
RP - Jonathan Papelbon, John Axford, Glen Perkins, Ryan Cook, David Robertson

---
Go for it.
Grey Albright
http://razzball.com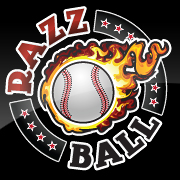 If you want me to look at your team, post the team. Don't post a link to another site where the team is.
Have you given me all the info I need to judge your team? The number of teams in the league is a good start for the big overall questions.
Is your league H2H? Roto?
I don't know who's on your waivers. Don't just ask me who you should pick up. Give me names to choose from.
If you only have one team, post your team in your signature with the league parameters.
I don't know every single matchup for next week, so if you want me to choose a player for the following week and you think the matchups are important, tell me who they're facing.
There's more than one player with the same last name? Then spell out who you're talking about.
Thanks!
---
---
Return to "Baseball - General Player Discussion"
Who is online
Users browsing this forum: No registered users and 6 guests