Yeah, take the liberty of giving an update. Doesn't need to have pretty pictures, though they do help. Maybe you and Iowa can commiserate. He's always doing pictures.
Grey Albright
http://razzball.com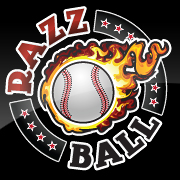 If you want me to look at your team, post the team. Don't post a link to another site where the team is.
Have you given me all the info I need to judge your team? The number of teams in the league is a good start for the big overall questions.
Is your league H2H? Roto?
I don't know who's on your waivers. Don't just ask me who you should pick up. Give me names to choose from.
If you only have one team, post your team in your signature with the league parameters.
I don't know every single matchup for next week, so if you want me to choose a player for the following week and you think the matchups are important, tell me who they're facing.
There's more than one player with the same last name? Then spell out who you're talking about.
Thanks!
---
Sponsor

Posts: 386
Joined: Mon Jun 09, 2008 11:06 am
Ha

It's up, no pics.

I'd probably just put naked chicks up there anyway.
Yadier Fielder Utley Reyes Beltre Pena Felipe Sizemore Cruz Ludwick AdamJones
Hamels Bills Shields Wandy Weaver K-Rod Franklin Aardsma Izzy
DL-Webb

10 team Roto
---
Clearly people have dropped out lately because those of you who have posted here or responded via email can be counted on one hand. I agree with Doc on this point, dust off the stockades and bring out your rotten vegetables for the flogging.

As to the bar exam, my sister-in-law just took it in CT and said the results weren't available until the first of October. They post the names of those who passed online, public information, if your not ain't there then get ready to try it again or work as a lobbyist on Capital Hill or something else where you rub elbows with those who passed.

Oh, and by the way, my team still sucks and I am truly stupid because I can't figure why certain moves work and others don't. Well, then again, starting Carmona on faith and a weak Baltimore offense, was stupid and I paid.

EDIT: I just went back into look at rosters moves and it looks as thought the majority of the league has been active aside from Pork, who obviously signed off for the bar and vacation on the 29th.
Two teams who have not made any moves since July are:
Chicago's Dick Harden (Summerisendless) trade made on July 8th.
No Glove No Love (Duck) July 28th dropped McGowan and picked up Purcey

Now I am not saying they have quit but seeing only two DL spots taken with DL signs all over the benches are indicators that cobwebs may be forming on the team.

That is just great I am being beaten by a ghost team!

My editing tools are warming up if Summer and Duck are just lying low and taking a two week + vacation.
---
---
Return to "Razzball Commenter Leagues"
Who is online
Users browsing this forum: No registered users and 2 guests