Posts: 165
Joined: Mon Apr 20, 2009 1:08 pm
If you had to draft Votto or Morneau, who would you draft? I am confused by some of your rankings because you have Justin as the 7th best 1st baseman and then Votto as your 10th (behind Reynolds, who you don't like this year), but then say how much you love Votto this year. So then why is he ranked after Reynolds?? Lol, confused!
12 team 5x5 scoring roto

C: Soto
1B: Votto
2B: Kendrick
3B: Longoria
SS: Desmond
OF: McCutchen
OF: Bruce
OF: Pence
Util: Lind
Util: P Bourjos
Bench: Rios

SP: Bumgarner
SP: Gio Gonz
RP: Aceves
RP: W Lopez
P: J Zimmerman $11
P: A Sanchez
P: Marcum
Bench: Cahill, Minor, Lynn, J Sanchez
DL: Bailey
---
I'd take Morneau before Votto, but I'd also happily watch someone else take Morneau then grab Votto.
Grey Albright
http://razzball.com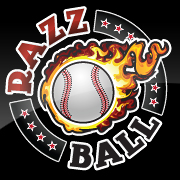 If you want me to look at your team, post the team. Don't post a link to another site where the team is.
Have you given me all the info I need to judge your team? The number of teams in the league is a good start for the big overall questions.
Is your league H2H? Roto?
I don't know who's on your waivers. Don't just ask me who you should pick up. Give me names to choose from.
If you only have one team, post your team in your signature with the league parameters.
I don't know every single matchup for next week, so if you want me to choose a player for the following week and you think the matchups are important, tell me who they're facing.
There's more than one player with the same last name? Then spell out who you're talking about.
Thanks!
---
Posts: 165
Joined: Mon Apr 20, 2009 1:08 pm
Ok, on Yahoo votto is 23 and morneau is 46 so I will passing on Votto and grab Morneau in the following round if I can
12 team 5x5 scoring roto

C: Soto
1B: Votto
2B: Kendrick
3B: Longoria
SS: Desmond
OF: McCutchen
OF: Bruce
OF: Pence
Util: Lind
Util: P Bourjos
Bench: Rios

SP: Bumgarner
SP: Gio Gonz
RP: Aceves
RP: W Lopez
P: J Zimmerman $11
P: A Sanchez
P: Marcum
Bench: Cahill, Minor, Lynn, J Sanchez
DL: Bailey
---
---
Return to "Fantasy Baseball Drafts Discussion"
Who is online
Users browsing this forum: No registered users and 1 guest