Baseball Gurus:

Which side wins here in a keeper league:

A-Rod
Andrew Miller

for

David Wright
Cole Hamels
---
Posts: 265
Joined: Wed Jun 04, 2008 4:33 am
Contact:
assuming this is a non-keeper league, i've got to take wright/hamels. andrew miller is a spot start guy at this point. hamels is a top 15 pitcher. i make that trade in a heartbeat...
Rudy Gamble
http://www.razzball.com

---
Posts: 297
Joined: Mon Jun 09, 2008 7:44 am
Location: TX
Contact:
he said it was a keeper.
Chase
---
Need more specifics about the keeper parameters then. I like the Wright/Hamels side though, unless there's some sort of round restrictions or money increments that make the deal weighted towards Arod/Miller.
Grey Albright
http://razzball.com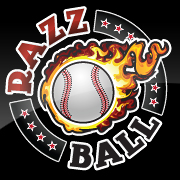 If you want me to look at your team, post the team. Don't post a link to another site where the team is.
Have you given me all the info I need to judge your team? The number of teams in the league is a good start for the big overall questions.
Is your league H2H? Roto?
I don't know who's on your waivers. Don't just ask me who you should pick up. Give me names to choose from.
If you only have one team, post your team in your signature with the league parameters.
I don't know every single matchup for next week, so if you want me to choose a player for the following week and you think the matchups are important, tell me who they're facing.
There's more than one player with the same last name? Then spell out who you're talking about.
Thanks!
---
---
Return to "Baseball - Trade Talk"
Who is online
Users browsing this forum: Bing [Bot] and 11 guests