Posts: 176
Joined: Mon Apr 25, 2011 6:31 pm
who would you rather have?
Kendrick arod and greinke
or
beltre adam jones and gallardo?
10 Team Roto HR, RBI, Runs, SB, AVG, W, SV, K, WHIP, ERA.
C Castro
C Arencibia
1B Goldy
2B Brandon Phillips
SS Rutledge
3B Zimmerman
OF Mcchutchen
OF Joyce
OF Markakis
OF Pence
OF Austin Jackson
MI Kendrick
CI Encarnacion
UTIL Nava
Bench: Frazier, Rajai Davis, Alcides Escobar, Uggla
Pitchers:
Bumgarner, Cashner, Greg Holland, League, Sergio Romo, Hyun-Jin Ryu, Huston Street, Moore, Milone, Uehara,Kluber

* This was just the roster position for the day I changed my signature.
---
Kendrick side... It's fair...
Grey Albright
http://razzball.com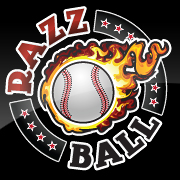 If you want me to look at your team, post the team. Don't post a link to another site where the team is.
Have you given me all the info I need to judge your team? The number of teams in the league is a good start for the big overall questions.
Is your league H2H? Roto?
I don't know who's on your waivers. Don't just ask me who you should pick up. Give me names to choose from.
If you only have one team, post your team in your signature with the league parameters.
I don't know every single matchup for next week, so if you want me to choose a player for the following week and you think the matchups are important, tell me who they're facing.
There's more than one player with the same last name? Then spell out who you're talking about.
Thanks!
---
Posts: 59
Joined: Sun Apr 24, 2011 3:14 pm
---
I'll take the Beltre side because I think A-Rod is living off his reputation only making the Beltre side significantly better on offense.
14 team Dynasty league - '09/10/11/15 champ
C - Realmuto
1B - Olson
2B - Merrifield
3B - Donaldson
SS - Bogaerts
MI - Lindor
CI - G.Cooper
OF - Marte, E.Rosario, Castellanos, Buxton, Kipnis
UTIL - Dozier
BN - T.Shaw
DL - McCutchen, B.Rdogers
SP - DeGrom, Flaherty, Montas, Gibson, Anibal Sanchez, Miley
RP - Yates, Giles, Treinen, Hendricks, Robles, Buttrey
DL - Hill, Gausman
R-1B-2B-HR-RBI-SB-BB-K-AVG-OPS
W-L-QS-SV-K-ERA-WHIP-K/BB
---
Sponsor

Posts: 321
Joined: Thu Mar 25, 2010 5:05 pm
Kendrick side. but I agree with others, it's close. go with the side you have more man-crushes on.
CBS H2H Points
C - McCann 1B - Goldschmidt 2B - Kipnis 3B - Mig Cabrera SS - Hardy
OF - Bautista J Upton A Jackson Heyward U - D Brown
SP - C Hamels Darvish Moore Zimmermann Minor
RP - A Reed Lyons

CBS Roto FAAB Auction
C - Napoli 1B - Goldschmidt 2B - Profar 3B - Longoria SS - Desmond MI - Prado CI - K Johnson DH - Moreland U - Aoki
OF - Stanton Trout J Upton J Pierre D Brown
SP - Bailey Kendrick Hellickson Ryu Scherzer Wainwright Cashner Iwakuma
RP - Betancourt League C Perez Jenson
---
Kendrick side. much higher floor, also a better ceiling
16 team mixed league redraft league

SLG and OBP + runs, hr, Rbi, sb,

Wins, SV, K, ERA, WHIP, QS.

We use RF, LF, CF instead of just OF also.

Hitting:

C: Matt Weiters
1B: Fredie Freemen
2B: Odor
SS: Galvis
3B: Rendon
MI: Schoop
CI: K. Seager
RF: Max Kepler
CF: Brenson
LF: Pham
OF: Will Myers?
Util: Derek Fisher
Bench: Harrison Nader
Bench: Villar
Bench: Raimel Tapia
DL: Yasmany Thomas


Pitching:
SP: Yu Darvish
SP: Alex Cobb
SP: Alex Wood
RP: Colome
RP: Wade Davis
P: Rich Hill
P: Brent Sutter
P: Brad Peacock
BN: Eduardo Rodriguez
BN: Devinski
DL: Garrett Richards
---
---
Return to "Baseball - Trade Talk"
Who is online
Users browsing this forum: No registered users and 12 guests