I give:
J. Upton
R. Nolasco
B. Lidge
S. Rod

I get:
Mo
Bay
Hughes
Garza

What do we think?
Baseball 12 team= HR, R, RBI, AVG, OPS, SB, W, QS, K, CG, SV, ERA, WHIP
C- W. Castillo
1b- J. Abreu
2b- K. Hernandez
3b- A. Bregman
SS- T. Anderson
OF- R. Hoskins
OF- A. McCutchen
OF- M. Haniger
UT- E. Encarnacion
UT- A. Meadows
BN- G. Hampson
BN- S. Kingery
BN- R. McMahon
DL- D. Murphy

SP- C. Sale
SP- N. Syndergard
RP- F. Rivero
RP- A. Swarzak
P- T. Glasnow
P- S. Dominguez
P- H. Neris
P- S. Bieber
Bn - D. German
Bn - R. Stripling
Bn - Z. Eflin
Bn- T. Richards
DL- D. Robertson

__________________________________________________
10 team dynasty 2qb/2rb/4wr/te/flex - 5pt pass tis, 6pt rec/ rush td, .5ppr
qb: A. Luck, M. Stafford, C. Palmer, L. Thomas, R. Mallett
rb: CJ Spiller, T. Rich, B. Pierce, J. Hill, F. Jax, M. Ingram, J. Stew, C. Sims, D. Will
wr: Calvin, D. Jax, Wallace, G. Tate, M. Evans, M. Lee, C. Latimer
te: J. Cameron, D. Allen, C. Fleener
---
I give:
J. Upton
R. Nolasco
B. Lidge
S. Rod

I get:
Mo
Bay
Hughes
Garza

What do we think?
It's not a good trade.
Grey Albright
http://razzball.com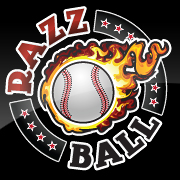 If you want me to look at your team, post the team. Don't post a link to another site where the team is.
Have you given me all the info I need to judge your team? The number of teams in the league is a good start for the big overall questions.
Is your league H2H? Roto?
I don't know who's on your waivers. Don't just ask me who you should pick up. Give me names to choose from.
If you only have one team, post your team in your signature with the league parameters.
I don't know every single matchup for next week, so if you want me to choose a player for the following week and you think the matchups are important, tell me who they're facing.
There's more than one player with the same last name? Then spell out who you're talking about.
Thanks!
---
Posts: 508
Joined: Tue Jul 13, 2010 5:57 pm
Mo Vaughn is fat and retired
_________________________________

Basketball: 19 team roto keeper; weekly locks; start 10 util.

John Wall
Kawhi Leonard
Marc Gasol
Dwayne Wade
Bradley Beal
Danny Green
Ed Davis
Anthony Morrow
Matt Barnes
Kevin Garnett
Boris Diaw
Rasual Butler
Danny Granger


---
---
Return to "Baseball - Trade Talk"
Who is online
Users browsing this forum: No registered users and 15 guests