Sponsor

Posts: 145
Joined: Mon Jul 13, 2009 2:30 pm
Location: Las Vegas, NV
Alfonso Soriano and his dislocated finger were on my bench today, starting Luke Scott instead. Scott goes O-fer and Soriano hits a homer with three RBI. All this in a short week where I'm hurting for power as it is. Nice. I'll put Soriano back in the line-up for Sunday and surely he'll take the day off with a sandy vagina.
10 tm H2H Dynasty (3rd Year)
7X7 + TB, OPS & Holds, QS
C- Weiters
1B- Goldy
2B- Ever-Cab
3B- Longoris
SS- Tulo
OF-(start 3) Braun, C. Davis, Kemp, Marte, Cuddyer
UTIL- Votto, one of the above OF
Bench- 1 spot for a hot-schmotato

SP- Greinke, Latos, M. Moore, Medlen, Iwakuma, Hamels, Gausman, E. Ramirez, H. Bailey, T. Walker, J. Tallion, M. Pineda, I. Nova
RP- A. Reed, R. Soriano, G. Holland, Balfour, D. Smyly
DL- B. Beachy
---
Yeah, I was actually sonovabenched too with this and probably the first time I sat Alfonso even though he's been terrible for months.
Grey Albright
http://razzball.com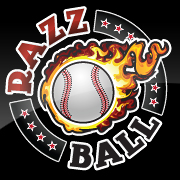 If you want me to look at your team, post the team. Don't post a link to another site where the team is.
Have you given me all the info I need to judge your team? The number of teams in the league is a good start for the big overall questions.
Is your league H2H? Roto?
I don't know who's on your waivers. Don't just ask me who you should pick up. Give me names to choose from.
If you only have one team, post your team in your signature with the league parameters.
I don't know every single matchup for next week, so if you want me to choose a player for the following week and you think the matchups are important, tell me who they're facing.
There's more than one player with the same last name? Then spell out who you're talking about.
Thanks!
---
---
Who is online
Users browsing this forum: No registered users and 1 guest