---
Plouffe is the Eskimo sound for crap hitting toilet water...
Grey Albright
http://razzball.com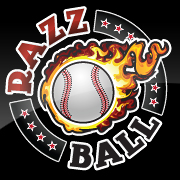 If you want me to look at your team, post the team. Don't post a link to another site where the team is.
Have you given me all the info I need to judge your team? The number of teams in the league is a good start for the big overall questions.
Is your league H2H? Roto?
I don't know who's on your waivers. Don't just ask me who you should pick up. Give me names to choose from.
If you only have one team, post your team in your signature with the league parameters.
I don't know every single matchup for next week, so if you want me to choose a player for the following week and you think the matchups are important, tell me who they're facing.
There's more than one player with the same last name? Then spell out who you're talking about.
Thanks!
---
I bet it's the sound of solid contact with that toilet water. Maybe Plouffe is a special case of an existing glossary term. I guess we'll see after another 80 games or so.
12 Team Roto Standard 5x5 (always)
---
It's like he's such an obvious case of a crappy player on a hot schmotato streak. It took him forever to make it through the minors with yawnstipating numbers, overall, and he's underwhelmed in the majors. He started the year as a platoon player on a terrible team and bats low in the lineup. And then there is that name...not exactly Max Power, is he?
12 Team Roto Standard 5x5 (always)
---
---
Return to "Baseball - Razzball Glossary Suggestions"
Who is online
Users browsing this forum: No registered users and 5 guests