Brett Myers was dropped and cleared waivers in my league and I've been considering dropping Norris for him. I basically have two ways of looking at it. The injuries to Greinke and Ubaldo have absolutely destroyed the reliable depth for my SP. Norris has a higher ceiling, but Myers is probably the safer bet for now. I'm leaning towards just being patient and hanging onto Norris, but I wanted to see what others thought. Thanks.
ESPN 12 team mixed points league
Max 162 starts

2 DL spots

C: Carlos Ruiz
1B: Paul Konerko
2B: Howard Kendrick
3B: Ryan Zimmerman
SS: Yunel Escobar
IF: Bryan LaHair
OF: Carlos Gonzalez
OF: Jay Bruce
OF: Ryan Braun
OF: Justin Upton
Util: David Ortiz
BN: Shane Victorino (OF), Chris Davis (1B/3B), Mike Trout (OF)

SP: CC Sabathia, Matt Garza, Shaun Marcum, Yu Darvish, Ross Detwiler
RP: Steve Cishek, David Robertson, Santiago Casilla, Rafael Dolis, James Russell
DL: Kyle Farnsworth, Sergio Santos
---
Lose Norris for him.
Grey Albright
http://razzball.com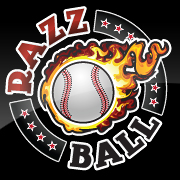 If you want me to look at your team, post the team. Don't post a link to another site where the team is.
Have you given me all the info I need to judge your team? The number of teams in the league is a good start for the big overall questions.
Is your league H2H? Roto?
I don't know who's on your waivers. Don't just ask me who you should pick up. Give me names to choose from.
If you only have one team, post your team in your signature with the league parameters.
I don't know every single matchup for next week, so if you want me to choose a player for the following week and you think the matchups are important, tell me who they're facing.
There's more than one player with the same last name? Then spell out who you're talking about.
Thanks!
---
Myers is good as long as he is healthy.
RCL Cracking the Whip: (5x5 ESPN roto)
C: Weiters
1B,3B,CI: Encarnacion, Wright, Alanso
2B,SS,MI: Getz, Kozma, Uggla
5xOF: Kemp, Holliday, Hunter, Soriano, Crisp
1xUtil: Markakis
Bn: Hill, Aybar
DL: Hart
SP: MadBum, Zimmermann, Morrow, Annibal Sanchez, Lynn, Anderson
RP: League, Parnell, Benoit, Hernandez

12 team F&F: (6x6 Yahoo! H2H with OPS and Losses)
C: Cervelli
1B,3B,CI: Gold, Zimmerman, Frazier
2B,SS,MI: Phillips, Ruthledge, Bonifacio
4xOF: Braun, Hamilton, Cruz, Hunter
2xUtil: Chris Davis, Span
SP: Latos, Moore, Zimmermann, Niese, Milone, Griffin, Miller, Cingrani, ~Streamer~
RP: Holland, Janssen, Perkins, Bailey, Valverde
2xNA: Straily, Grandal

---
---
Return to "Baseball - Lineups, Waivers, Keepers"
Who is online
Users browsing this forum: Bing [Bot] and 30 guests