Posts: 668
Joined: Mon Jun 09, 2008 8:49 am
The Cardinals are a mess and Kwang Hyun Kim is moving into the rotation. Helsley looks like 1st in line but what are the chances we see Carlos Martinez take the spot back when he comes back from whatever he's dealing with? He's the most experienced closer on the roster.
Yahoo 10 Team H2H, 5 x 5, Outfielders position specific. Keep 1 each year in the round he was drafted.

C - Yasmani Grandal CWS - C,1B
1B - Matt Olson Oak - 1B
2B - Ketel Marte Ari - 2B,SS,CF
SS - Javier Báez ChC - SS
3B - José Ramírez Cle - 3B
LF - Lourdes Gurriel Jr. Tor - 2B,LF
CF - Ian Happ ChC - 2B,3B,LF,CF
RF - Kyle Tucker Hou - LF,RF
Util - Nelson Cruz Min - Util
Bench - Max Kepler Min - CF,RF

SP - Luis Castillo Cin - SP
SP - Patrick Corbin Was - SP
SP - Shane Bieber Cle - SP (10th round keeper)
SP - Drew Pomeranz SD - SP,RP
RP - Ryan Pressly Hou - RP
Bench - Zach Davies SD - SP
Bench - Kenta Maeda Min - SP,RP
Bench - Zac Gallen Ari - SP
Bench - Aaron Civale Cle - SP
IL - Jake Odorizzi Min - SP
---
CMart has Covid, apparently, so who knows when he comes back...I don't know, maybe in two weeks CMart could be closer, impossible to say
Grey Albright
http://razzball.com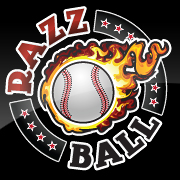 If you want me to look at your team, post the team. Don't post a link to another site where the team is.
Have you given me all the info I need to judge your team? The number of teams in the league is a good start for the big overall questions.
Is your league H2H? Roto?
I don't know who's on your waivers. Don't just ask me who you should pick up. Give me names to choose from.
If you only have one team, post your team in your signature with the league parameters.
I don't know every single matchup for next week, so if you want me to choose a player for the following week and you think the matchups are important, tell me who they're facing.
There's more than one player with the same last name? Then spell out who you're talking about.
Thanks!
---
---
Who is online
Users browsing this forum: No registered users and 2 guests