Is there any chance of getting a (either positional or top 300) downloadable sheet with all these on one page? Or is it already available and I just can't find it...I like to have one cheat sheet to revert to in panic situations (and I don't want to use ESPN's), then my reams of usesless notes when I need to make things more complicated...
10-team 5x5 Keeper Auction ($260 Total)

1st $ this year, additional $ are following years. Italics = cannot be kept past this yr. Bold = have to be kept or pay penalty

C
1B Joey Votto ($17)
2B Ben Zobrist ($22/$22)
SS Starlin Castro ($9/$13/$17)
3b David Wright ($34/$34)
MI
CI Pablo Sandoval ($17)
OF Jason Werth ($3)
OF Alex Rios ($7/$7)
OF Carlos Beltran ($15/$15)
OF
OF
Util Anthony Rizzo ($1/$5/$9)
P Max Scherzer ($1)
P Jordan Zimmermann ($1)
P Yu Darvish ($13/$13)
P Casey Janssen ($6/$6)
P Steve Cishek ($1/$1)
P Rafael Soriano ($4/$4)
P Joel Hanrahan ($13/$13)
P
P
B Todd Frazier ($2/$2)
B
B
B
DL
DL
DL
---
I'm working on something that might help you with everything in one place, but it won't be downloadable.
Grey Albright
http://razzball.com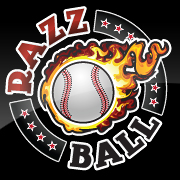 If you want me to look at your team, post the team. Don't post a link to another site where the team is.
Have you given me all the info I need to judge your team? The number of teams in the league is a good start for the big overall questions.
Is your league H2H? Roto?
I don't know who's on your waivers. Don't just ask me who you should pick up. Give me names to choose from.
If you only have one team, post your team in your signature with the league parameters.
I don't know every single matchup for next week, so if you want me to choose a player for the following week and you think the matchups are important, tell me who they're facing.
There's more than one player with the same last name? Then spell out who you're talking about.
Thanks!
---
If it's just printable to one (or two) sheet(s), that would be all that really mattered...
10-team 5x5 Keeper Auction ($260 Total)

1st $ this year, additional $ are following years. Italics = cannot be kept past this yr. Bold = have to be kept or pay penalty

C
1B Joey Votto ($17)
2B Ben Zobrist ($22/$22)
SS Starlin Castro ($9/$13/$17)
3b David Wright ($34/$34)
MI
CI Pablo Sandoval ($17)
OF Jason Werth ($3)
OF Alex Rios ($7/$7)
OF Carlos Beltran ($15/$15)
OF
OF
Util Anthony Rizzo ($1/$5/$9)
P Max Scherzer ($1)
P Jordan Zimmermann ($1)
P Yu Darvish ($13/$13)
P Casey Janssen ($6/$6)
P Steve Cishek ($1/$1)
P Rafael Soriano ($4/$4)
P Joel Hanrahan ($13/$13)
P
P
B Todd Frazier ($2/$2)
B
B
B
DL
DL
DL
---
---
Return to "Fantasy Baseball Drafts Discussion"
Who is online
Users browsing this forum: No registered users and 2 guests