Should I trade Tulo for asdrubal, greinke and storen?

Thanks,
---
Don't love giving the best guy in a trade, but... Yeah, you could use the depth that trade gives....
Grey Albright
http://razzball.com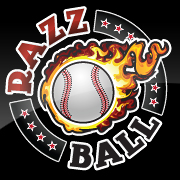 If you want me to look at your team, post the team. Don't post a link to another site where the team is.
Have you given me all the info I need to judge your team? The number of teams in the league is a good start for the big overall questions.
Is your league H2H? Roto?
I don't know who's on your waivers. Don't just ask me who you should pick up. Give me names to choose from.
If you only have one team, post your team in your signature with the league parameters.
I don't know every single matchup for next week, so if you want me to choose a player for the following week and you think the matchups are important, tell me who they're facing.
There's more than one player with the same last name? Then spell out who you're talking about.
Thanks!
---
Posts: 615
Joined: Mon Apr 27, 2009 11:30 pm
If it is a non-keeper league the upgrade would benefit you (no ace, no real closers, Cabrera is a good option). That's alot of value for Tulo.
---
The offer was declined unfortunately

So I was thinking of another counter of Uggla for Greinke, Storen, and Stephen Drew. (God I hate Drew)

I'm not sure if this takes too much power out of my line-up or not...

Thoughts?
---
Posts: 615
Joined: Mon Apr 27, 2009 11:30 pm
Who is on your waivers that is 2B eligible?
---
I have Walker in my MI slot that I could move into 2B, and Drew can slot into MI (when healthy)

In the mean time, Brian Roberts is available, or Scutaro, and some other bum tarts
---
Posts: 615
Joined: Mon Apr 27, 2009 11:30 pm
My concern with Drew wouldn't be when he plays, but if he plays. That ankle hasn't shown any signs of progress in weeks. I'm not sure I'd make that trade unless you're comfortable playing Scutaro all season. Are there better SS options on waivers?
---
I don't necessarily need a SS because it's only my MI spot I'll be filling in

Top O-rank players

Roberts
Scutaro
Sean Rod
Betancourt Casilla
Bartlett
Izturis
Giavotella
Alex Gonzalez
Barmes

And the ugly list continues...
---
Posts: 615
Joined: Mon Apr 27, 2009 11:30 pm
While I agree that you need an ace and at least one closer, it would be tough to give up that solid MI in a 16 team league. I don't favor the option of having to sap your power to fill out your team. There is a chance that Pestano and Holland could turn into good saves options long term as well.
---
---
Return to "Baseball - Trade Talk"
Who is online
Users browsing this forum: Google and 10 guests