I'm looking to set up a keeper league and I wanted some input on different site options.

Much appreciated.
---
Sportsline is the best, but they charge. It is worth the money though.
Grey Albright
http://razzball.com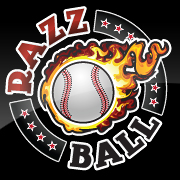 If you want me to look at your team, post the team. Don't post a link to another site where the team is.
Have you given me all the info I need to judge your team? The number of teams in the league is a good start for the big overall questions.
Is your league H2H? Roto?
I don't know who's on your waivers. Don't just ask me who you should pick up. Give me names to choose from.
If you only have one team, post your team in your signature with the league parameters.
I don't know every single matchup for next week, so if you want me to choose a player for the following week and you think the matchups are important, tell me who they're facing.
There's more than one player with the same last name? Then spell out who you're talking about.
Thanks!
---
yeah, I use sportsline and love it. Yahoo just put in a new keeper feature, though I'm not sure exactly how it works. Also, no auctions.
---
what is the new keeper function that yahoo added??
H2H Keeper League: 7x7 R, 2B, 3B, HR, RBI, SB, AVG, W, L, CG, SV, K, WHIP, ERA. 7 Keepers.
---
I've heard good things about Sportsline*, but I'm a devotee of Yahoo (my keeper leaguemates are cheap bastards and I can't imagine us being able to move to a $ service). Then again, my primary league likes to manage our drafts ourselves, offline - so I/we haven't been bothered by the lack of keeper/auction functionality.

*but, admittedly, only from Grey. And he may be getting oversized, gameshow-style checks from CBS.
---
what is the new keeper function that yahoo added??
Not sure exactly how it works, but one of my hockey leagues is using it. Basically guys just get designated as keepers, and then (I assume) automatically rolled over onto next year's team. As far as I can tell, only the commish can designate keepers, though I might be wrong.
---
All of my continuing leagues use Yahoo, and we keep track of keepers on a "Yahoo Group." For the auction league, we do our draft on the message board (so it takes about a month and a half--it's the best time of the year), and for the snake draft leagues, we move our keepers to the top of the autodraft list in case we miss the live draft, and then we pick our keepers for the first four rounds and then precede like normal.

An online auction draft tool would be fantastic.
---
An online auction draft tool would be fantastic.
I hear ESPN is rolling a free one out for this season.
---
---
Return to "Baseball - Lineups, Waivers, Keepers"
Who is online
Users browsing this forum: No registered users and 19 guests