I like my team on paper but I am currently in last place overall, mostly because of pitching. Its a keeper league and I have Robles and Alex Reyes for $1 each. I have held onto Trout, Betts and Turner with a similar strategy when they were rookies. Should I try to move my prospects for a current SP to help or try to weather the storm and hope these guys start pitching better. Darvish, Castillo have really hurt, Giles got roofied earlier and Kershahw hasn't been Kershaw. Gotta think this squad turns it around but top prospects always fetch decent players in this league.
13 team 5x5 keeper league

C Chris Iannetta C | COL
C Christian Vazquez C | BOS
1B Joey Gallo 1B,OF | TEX
2B Ketel Marte 2B,SS | ARI
3B Josh Donaldson 3B | ATL
SS Trea Turner SS | WAS
MI Adalberto Mondesi SS | KC
CI Eric Hosmer 1B | SD
OF Mookie Betts OF | BOS
OF David Dahl OF | COL
OF Leonys Martin OF | CLE
OF Domingo Santana OF | SEA
OF Mike Trout OF | LAA
U Francisco Lindor SS | CLE


P Ty Buttrey P | LAA
P Mike Clevinger P | CLE
P Yu Darvish P | CHC
P Raisel Iglesias P | CIN
P Joey Lucchesi P | SD
P Sean Newcomb P | ATL
P Chris Paddack P | SD
P Carlos Rodon P | CHW
P Jacob deGrom P | NYM


Reserve
U Greg Bird 1B NYY
P Domingo Herman P NYY
P Taylor Rogers P MIN
P Joe Jimenez P | DET
P Alex Reyes P | STL
U Luis Urias 2b SD
---
Depends what you can get
Grey Albright
http://razzball.com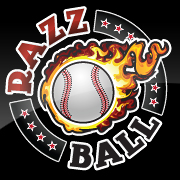 If you want me to look at your team, post the team. Don't post a link to another site where the team is.
Have you given me all the info I need to judge your team? The number of teams in the league is a good start for the big overall questions.
Is your league H2H? Roto?
I don't know who's on your waivers. Don't just ask me who you should pick up. Give me names to choose from.
If you only have one team, post your team in your signature with the league parameters.
I don't know every single matchup for next week, so if you want me to choose a player for the following week and you think the matchups are important, tell me who they're facing.
There's more than one player with the same last name? Then spell out who you're talking about.
Thanks!
---
---
Return to "Baseball - Lineups, Waivers, Keepers"
Who is online
Users browsing this forum: No registered users and 20 guests