Posts: 51
Joined: Mon May 23, 2011 7:37 am
Who should I pick up:

Roberto Osuna or Miguel Castro?

Thanks!
12 team yahoo league (normal cats + OPS)

C - Lucroy
1B - Abreu, Lind
2B - Kendrick, Deshields
3B - Carpenter
SS - Reyes, Zobrist
IF - A. Russell
OF - CarGo, Joc Pederson, Marte, Soler, Gardner, Brantley
DL - Lamb, Rendon

SP -C-Mart, Richards, deGrom, Price, McCullers, Eduardo Rodriguez
RP - Soria, Jansen, Kimbrel, Ziegler, Carson Smith, Wade Davis
DL - Fernandez, Moore, Morrow
---
Posts: 35
Joined: Fri Mar 01, 2013 8:53 pm
Location: Atlanta, GA
I don't know how much this will help, but here are my thoughts:

The Jays are probably going to stick with Cecil as the closer for a bit. You can't just give up on a guy because of a single crap outing, especially a RP (See also: Ken Giles, Phillies).

That said, Gibbons said a couple days ago that Osuna was more of a multiple innings-type guy and Castro was more of a short guy, but that he would use either at any time without hesitation...how's that for non-committal?

I watched the game last night and while Castro got the call first, Osuna got the high-leverage situation (1 out, bases loaded, A-Rod at the plate). I'm inclined to agree with Grey that Osuna has the better "stuff". But I think in the near-term, both their values revolve around 7th & 8th inning work, high K/9, and HLDs. Loup's setup job is more in danger that Cecil's at this point, in my opinion.

I don't think you can go wrong rostering either of them at this point for ratio help and Ks.
---
Castro, likely
Grey Albright
http://razzball.com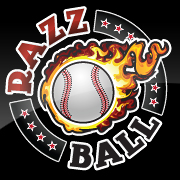 If you want me to look at your team, post the team. Don't post a link to another site where the team is.
Have you given me all the info I need to judge your team? The number of teams in the league is a good start for the big overall questions.
Is your league H2H? Roto?
I don't know who's on your waivers. Don't just ask me who you should pick up. Give me names to choose from.
If you only have one team, post your team in your signature with the league parameters.
I don't know every single matchup for next week, so if you want me to choose a player for the following week and you think the matchups are important, tell me who they're facing.
There's more than one player with the same last name? Then spell out who you're talking about.
Thanks!
---
Sponsor

Posts: 1903
Joined: Sun Mar 14, 2010 5:20 am
Location: In The Hole
Castro. Passes the eye test by a mile and Gibbons has a man crush on him
---
Posts: 393
Joined: Fri Feb 04, 2011 8:32 am
WTF!!! I grabbed Osuna!!!! AAAAAHHHHH!!!
12 team Roto
C Kelly
1B Bellinger
2B Hiura
3B Rendon
SS Baez
OF Betts
OF Robert
OF Buxton
UTIL Guerrero Jr.
UTIL Santander
BN McCutchen, Hampson, Robles

SP Lynn, S. Gray, Morton, S. Sanchez, Means, El. Hernandez
RP Pomeranz, W. Smith, Montero, Bradley
---
---
Who is online
Users browsing this forum: No registered users and 3 guests