Posts: 22
Joined: Thu May 01, 2014 3:30 pm
Feliz?
12 team
Head-to-head points
Keeper league (keep up to 5 per yr, player loses 1 rd eligibility per yr)

C: Gary Sanchez (9th rd 2019)
1B: Edwin Encarnacion (10th rd 2019)
2B: Rougned Odor (2nd rd 2019)
3B: Manny Machado (5th rd 2019)
SS: Trevor Story (4th rd 2019)
OF: Mike Trout (11th rd 2019)
OF: Tommy Pham
OF: Ryan Braun (3rd rd 2019)
Util: Jonathan Villar 2B/OF (15th rd 2019)
Bench: Lewis Brinson (19th rd 2019)

SP: Chris Sale (8th rd 2019)
SP: Jacob DeGrom (1st rd 2019)
SP: David Price (7th rd 2019)
SP: Jon Gray (13th rd 2019)
SP: Dylan Bundy (14th rd 2019)
SP: Felix Hernandez (18th rd 2019)
SP: Patrick Corbin (20th rd 2019)
SP: Kevin Gausman (17th rd 2019)
RP: Brandon Morrow (6th rd 2019)
RP: Keone Kela (11th rd 2019)
RP: Brad Ziegler (16th rd 2019)
DL: Mark Melancon (12th rd 2019)
---
Yes
Grey Albright
http://razzball.com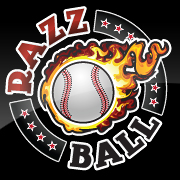 If you want me to look at your team, post the team. Don't post a link to another site where the team is.
Have you given me all the info I need to judge your team? The number of teams in the league is a good start for the big overall questions.
Is your league H2H? Roto?
I don't know who's on your waivers. Don't just ask me who you should pick up. Give me names to choose from.
If you only have one team, post your team in your signature with the league parameters.
I don't know every single matchup for next week, so if you want me to choose a player for the following week and you think the matchups are important, tell me who they're facing.
There's more than one player with the same last name? Then spell out who you're talking about.
Thanks!
---
---
Who is online
Users browsing this forum: No registered users and 3 guests