Sponsor

Posts: 1903
Joined: Sun Mar 14, 2010 5:20 am
Location: In The Hole
---
Hold for now.
Grey Albright
http://razzball.com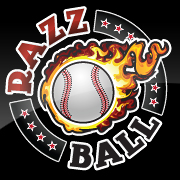 If you want me to look at your team, post the team. Don't post a link to another site where the team is.
Have you given me all the info I need to judge your team? The number of teams in the league is a good start for the big overall questions.
Is your league H2H? Roto?
I don't know who's on your waivers. Don't just ask me who you should pick up. Give me names to choose from.
If you only have one team, post your team in your signature with the league parameters.
I don't know every single matchup for next week, so if you want me to choose a player for the following week and you think the matchups are important, tell me who they're facing.
There's more than one player with the same last name? Then spell out who you're talking about.
Thanks!
---
I traded him in a deal for Greinke, so I grabbed Boggs to replace him. That situation is still a question mark. Salas is still the man for now though.


12 Team, Non-PPR, Standard scoring, bonuses for yardage totals
Start 1 QB, 1 RB, 2 WR, 1 RB/WR, 1 TE, Def, K

Brady, Tannehill
A. Peterson, R. Mathews, P. Thomas, F. Jackson, D. Sproles
A. Jeffrey, P. Garcon, K. Wright, B. Cooks, H. Nicks, G. Jennings
G. Olsen
Novak
Streamer Def - Currently NYJ


---
Sponsor

Posts: 1903
Joined: Sun Mar 14, 2010 5:20 am
Location: In The Hole
Yeh, I am in a deal right now and will not have to worry about him come tomorrow but I probably will grab Boggs.

Motte is looking better and appears to be the setup guy, for what it's worth.

Then you have Eduardo Sanchez back soon so WTH knows what TLR will do but I can say that if Salas blows another in the next few days, no way does he keep the job.
---
I gotta hold too ... w KRod's days being numbered (his crazy contract/appearances + mets finances) and Capps (whom I have never trusted) ... definitely feeling the saves got no face part of this forum ^_^
12 Team Mixed, H2H Points, Keeper - 2x[DL]
C- JMontero
1B- Votto
2B- Rutledge
3B- Frazier
SS- Lowrie
CI- Encarnacion
MI- Segura
OF- Choo
OF- JUpton
OF- Bourn
OF- Rasmus
OF- Moss
U- Kinsler

SPs: Darvish, Price, Lester, Bailey, Niese, Cahill, Lincecum, Teheran, Nova
RPs: Rodney, Parnell, Perkins, Mujica
---
---
Who is online
Users browsing this forum: No registered users and 2 guests