I am pretty happy with my draft, keepers but really left myself short on closers since they are so overpriced in our league. Trades are tough to make so need to work the Waiver Wire. From a $300 FAAB, what would you spend on Greg Holland? I think he sucks and wont get many saves, kill my ratios, but saves are saves. Most of the top setup guys are already on rosters also. I am relying on Joe Jimenez, Ty Buttery, Trevor Rosenthal and maybe Anthony Reyes to pickup some. Would I be better off holding my setup guys and hoping they close or playing the wheel of closers from Free Agent wire?
13 team 5x5 keeper league (can extend each player 5 years max)

C Christian Vazquez C | BOS
1B Christian Walker 1B | ARI
2B Garrett Hampson 2B,OF | COL
3B Josh Donaldson 3B | MIN
SS Trea Turner SS | WAS
MI Adalberto Mondesi SS | KC
CI Scott Kingery 3B,OF | PHI
OF Willie Calhoun OF | TEX
OF Joey Gallo OF | TEX
OF Teoscar Hernandez OF | TOR
OF Yasiel Puig OF | CLE
OF Mike Trout OF | LAA
U Kole Calhoun OF | ARI
U Luis Robert U | CHW


P Chris Archer P | PIT
P Edwin Diaz P | NYM
P Mike Foltynewicz P | ATL
P Max Fried P | ATL
P Raisel Iglesias P | CIN
P Craig Kimbrel P | CHC
P Frankie Montas P | OAK
P Jose Quintana P | CHC
P Jacob deGrom P | NYM

Bench

P Ty Buttrey P | LAA
P Dylan Cease P | CHW
P MacKenzie Gore P | SD
P Forrest Whitley P | HOU
MI Brendan Rodgers MI | COL
OF Wil Myers OF | SD
U Wander Franco U | TB
U Alex Kirilloff U | MIN
---
I'd lose Rosenthal for Holland, but I'd only throw $6 in FAAB $, so prolly won't get him
Grey Albright
http://razzball.com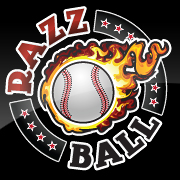 If you want me to look at your team, post the team. Don't post a link to another site where the team is.
Have you given me all the info I need to judge your team? The number of teams in the league is a good start for the big overall questions.
Is your league H2H? Roto?
I don't know who's on your waivers. Don't just ask me who you should pick up. Give me names to choose from.
If you only have one team, post your team in your signature with the league parameters.
I don't know every single matchup for next week, so if you want me to choose a player for the following week and you think the matchups are important, tell me who they're facing.
There's more than one player with the same last name? Then spell out who you're talking about.
Thanks!
---
---
Return to "Baseball - General Player Discussion"
Who is online
Users browsing this forum: No registered users and 14 guests