Preferably roto 5x5 for $100-$200 buy in.
---
Grey Albright
http://razzball.com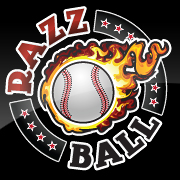 If you want me to look at your team, post the team. Don't post a link to another site where the team is.
Have you given me all the info I need to judge your team? The number of teams in the league is a good start for the big overall questions.
Is your league H2H? Roto?
I don't know who's on your waivers. Don't just ask me who you should pick up. Give me names to choose from.
If you only have one team, post your team in your signature with the league parameters.
I don't know every single matchup for next week, so if you want me to choose a player for the following week and you think the matchups are important, tell me who they're facing.
There's more than one player with the same last name? Then spell out who you're talking about.
Thanks!
---
I just posted about the opening in our NL only 6x6 roto style keeper league, auction draft. It's a bit pricer than you posted. You need 300 at the table . There is a 130 auction draft cap for the 23 man active roster and then a rotation draft for the 14 man reserve. You can keep up to 15 mlb level players you can also protect minor leaguers in the reserve draft as long as they were not drafted in the auction portion, never been activated in our league and still retain their mlb rookie status ( under 130 ab's, under 50 innings pitched). We have one roster avaialbe to be picked up or you can come in with an empty roster. Our draft is Saturday March 30th 11am in the Ocean City, NJ area. We also have a conference call for the teams that can't get to the draft site. There are a few every year that do it via the call, myself included. We have owners in Boston, NYC, the Philadelphia South Jersey area, Charleston, SC and even Australia. Cutdown day is Wednesday March 27th at 10pm. One other note with the cap it goes up to 175 for the active roster once the season starts. We have a $100 free agent budget with sealed bids every monday night and waiver claims are also processed on Monday nights and cost 5 bucks. Trades are 2.50 per team. In my post about the opening has the league constitution and the available roster.
---
---
Return to "Baseball - General Player Discussion"
Who is online
Users browsing this forum: Google and 7 guests