Posts: 39
Joined: Wed Feb 20, 2013 6:29 pm
Who do you see as the next class of great pitchers, who will fill the shoes of Scherzer, Kluber and Kershaw? Looking ahead for players to target for future. Do you think Kopech can get his control under umm control?
Head to Head 12 team 6 player keeper league.
Scoring for Batting Categories
1B Singles 1 point
2B Doubles 2 points
3B Triples 3 points
BB Walks (Batters) 1 point
CS Caught Stealing -1 point
CYC Hitting for the Cycle 10 points
E Errors -1 point
GDP Ground Into Double Plays -1 point
GSHR Grand Slam Home Runs 8 points
HP Hit by Pitch 1 point
HR Home Runs 4 points
IB Intentional Walks 1 point
KO Strikeouts (Batter) -1 point
R Runs 1 point
RBI Runs Batted In 1 point
SB Stolen Bases 3 points
---
Guys that are already in the majors... Rodon, Buehler, Reyes, etc
Grey Albright
http://razzball.com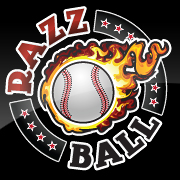 If you want me to look at your team, post the team. Don't post a link to another site where the team is.
Have you given me all the info I need to judge your team? The number of teams in the league is a good start for the big overall questions.
Is your league H2H? Roto?
I don't know who's on your waivers. Don't just ask me who you should pick up. Give me names to choose from.
If you only have one team, post your team in your signature with the league parameters.
I don't know every single matchup for next week, so if you want me to choose a player for the following week and you think the matchups are important, tell me who they're facing.
There's more than one player with the same last name? Then spell out who you're talking about.
Thanks!
---
---
Return to "Baseball - General Player Discussion"
Who is online
Users browsing this forum: No registered users and 13 guests