Posts: 159
Joined: Tue Apr 05, 2011 4:09 pm
Does he turn it around or is he a bust?
12 Team League[OBP + QS are included]
5X5 Keeper League Auction Draft

C - B. Posey
1B - J. Abreau
2B - Odor
3B - R. Healy
SS - E. Andrus
OF - S. Souza
OF - Stanton
OF - A. Duvall
Util - C. Davis
BN - A.J. Pollock
BN - Semien
BN - Dejong


SP - deGrom
SP - I. Nova
SP - G. Gonzalez
RP - Folty
RP - Claudio
P - McCugh
P - Ziegler
P - Leclerc
BN - G. Marquez
DL - Kershaw
DL - C. Anderson
---
I said to avoid him in the preseason, and never said to pick him up, so I can't say bust, I never liked him
Grey Albright
http://razzball.com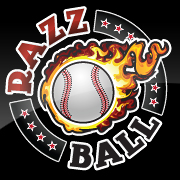 If you want me to look at your team, post the team. Don't post a link to another site where the team is.
Have you given me all the info I need to judge your team? The number of teams in the league is a good start for the big overall questions.
Is your league H2H? Roto?
I don't know who's on your waivers. Don't just ask me who you should pick up. Give me names to choose from.
If you only have one team, post your team in your signature with the league parameters.
I don't know every single matchup for next week, so if you want me to choose a player for the following week and you think the matchups are important, tell me who they're facing.
There's more than one player with the same last name? Then spell out who you're talking about.
Thanks!
---
---
Return to "Baseball - General Player Discussion"
Who is online
Users browsing this forum: No registered users and 6 guests