Posts: 15
Joined: Mon Sep 24, 2012 5:54 pm
---
Posts: 122
Joined: Mon May 04, 2009 10:11 am
he joined on 4/20 so perhaps he was to high to realize what kind of fantasy site he was posting to.
H2H, 6x7, 10 team , 10 keepers no penalties, 4 DL spots
Batting: R, RBI, HR, SB, OBP, SLG
Pitching: QS,WINS, K's, Holds, Saves, ERA. WHIP

Roster
C- J.T. Realmuto
1b- Y. Alonso
2b- J. Schoop
SS- F. Lindor
3b- E. Suarez
MI- J. Villar
CI- J. Gallo
OF- G. Polanco
OF- M.Ozuna
OF- A. Garcia
OF- S.Schlebler
OF- K. Broxton
Util-M.Reynolds
Bench, J.D.Martinez, J.Bradley Jr. , L.Morrison
D.L. 3B-J.Donaldson
Pitchers
RP- B.Kintzler
RP- J.Soria
RP- T. Clippard
RP-
SP- J.Arrieta
SP- S. Strasburg
SP- D.Duffy
SP- J.Lackey
P- D.Salazar
P- R.Ray
P- A.Nola
Bench; A.Wood,
D.L N.Syndergaard, K.Maeda, J.Gray
---
Effin' spammers, fixed
Grey Albright
http://razzball.com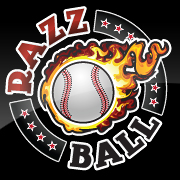 If you want me to look at your team, post the team. Don't post a link to another site where the team is.
Have you given me all the info I need to judge your team? The number of teams in the league is a good start for the big overall questions.
Is your league H2H? Roto?
I don't know who's on your waivers. Don't just ask me who you should pick up. Give me names to choose from.
If you only have one team, post your team in your signature with the league parameters.
I don't know every single matchup for next week, so if you want me to choose a player for the following week and you think the matchups are important, tell me who they're facing.
There's more than one player with the same last name? Then spell out who you're talking about.
Thanks!
---
Sponsor

Posts: 253
Joined: Wed Apr 14, 2010 5:03 pm
Ohhhh....now I get it. I thought the dipshit was giving us his ranking of backstops but he was really just advertising mystery meat. Damn spammers!
10 Team Yahoo 10X10 Daily
R,H,HR,RBI,SB,BB,K,E,AVG,SLG
IP,W,L,CG,SV,H,HR,BB,K,ERA

C: Perez 1B: Abreu 2B: Phillips 3B: Arenado SS: Tulo OF: Jones, Cespedes, Burns UTIL: Bryant
BN: Hosmer, Rosario DL: Dickerson, DeShields

SP: Samardzjia, Carrasco RP: Allen, Street P: Grilli, Ross, Hammel
BN: Pineda, Fiers, Iwakuma, Odorizzi DL:
---
Posts: 664
Joined: Mon Jun 09, 2008 8:49 am
I thought they were vey good topics.
Yahoo 10 Team H2H, 5 x 5, Outfielders position specific. Keep 1 each year in the round he was drafted.

C - Salvador Perez KC - C
1B - Matt Olson Oak - 1B
2B - Ketel Marte Ari - 2B,SS,CF
SS - Javier Báez ChC - SS
3B - José Ramírez Cle - 3B
LF - J.D. Martinez Bos - LF,RF
CF - Ramón Laureano Oak - CF,RF
RF - Max Kepler Min - CF,RF
Util - Nelson Cruz Min - Util

SP - Luis Castillo Cin - SP
SP - Patrick Corbin Was - SP
SP - Shane Bieber Cle - SP (10th round keeper)
SP - Kenta Maeda Min - SP,RP
RP - Taylor Rogers Min - RP
Bench - Merrill Kelly Ari - SP
Bench - Frankie Montas Oak - SP
Bench - Zac Gallen Ari - SP
Bench - Aaron Civale Cle - SP
Bench - Jake Odorizzi Min - SP
---
Posts: 285
Joined: Sat Mar 28, 2015 1:05 pm
I for one love the forums. I know I'm new here, but it's nice to be able to ask and have a question answered.
Team 1: 11 team points league

Batters Stat Category Value
At Bats (AB) -1
Hits (H) 5.6
Doubles (2B) 2.9
Triples (3B) 5.7
Home Runs (HR) 9.4
Stolen Bases (SB) 1.9
Caught Stealing (CS) -2.8
Walks (BB) 3.0
Hit By Pitch (HBP) 3.0
Pitchers Stat Category Value
Innings Pitched (IP) 7.4
Saves (SV) 5
Hits (H) -2.6
Home Runs (HR) -12.3
Walks (BB) -3
Hit Batters (HBP) -3
Strikeouts (K) 2
Holds (HLD) 4

C - Perez
1B - Abreu
2B - Rizzo
SS - Polanco
MI - Bregman
3B - Devers
LF - Mazarra
RF - Judge
CF - Benintendi
OF - Hoskins
OF - Acuna
Util - C. Taylor
Bench - B. Rodgers, Merrifield, Olson, Vlad, Tatis, Y. Melina, Healy, Barretto
DL - Sanchez


SP - Kluber, Stripling, Ray, Price, Happ, Bumgarner, deGrom
RP - Rivero, Reed, Vizceino, Giles
DL - Edwards Jr.


2 DL spots
DL -


Team 2: 11 Team AL Only roto, 5X5

C - Sanchez
1B - Abreu
2B - J. Ramirez
3B - Seager
SS -
MI -
CI - Gallo
OF - Benintendi
OF - Betts
OF -
OF - Judge
OF -
DH - Zimmer

P - Stroman
P -
P -
P -
P -
P -
P - Colome
P - Bedrosian
P -

BN - Frazier
BN - V. Guerrero
BN - Calhoun
---
Posts: 15
Joined: Mon Sep 24, 2012 5:54 pm
When I posted the original topic someone had flooded the forums with prom links. They've all been removed now.
---
Posts: 285
Joined: Sat Mar 28, 2015 1:05 pm
When I posted the original topic someone had flooded the forums with prom links. They've all been removed now.
kidding:)
Team 1: 11 team points league

Batters Stat Category Value
At Bats (AB) -1
Hits (H) 5.6
Doubles (2B) 2.9
Triples (3B) 5.7
Home Runs (HR) 9.4
Stolen Bases (SB) 1.9
Caught Stealing (CS) -2.8
Walks (BB) 3.0
Hit By Pitch (HBP) 3.0
Pitchers Stat Category Value
Innings Pitched (IP) 7.4
Saves (SV) 5
Hits (H) -2.6
Home Runs (HR) -12.3
Walks (BB) -3
Hit Batters (HBP) -3
Strikeouts (K) 2
Holds (HLD) 4

C - Perez
1B - Abreu
2B - Rizzo
SS - Polanco
MI - Bregman
3B - Devers
LF - Mazarra
RF - Judge
CF - Benintendi
OF - Hoskins
OF - Acuna
Util - C. Taylor
Bench - B. Rodgers, Merrifield, Olson, Vlad, Tatis, Y. Melina, Healy, Barretto
DL - Sanchez


SP - Kluber, Stripling, Ray, Price, Happ, Bumgarner, deGrom
RP - Rivero, Reed, Vizceino, Giles
DL - Edwards Jr.


2 DL spots
DL -


Team 2: 11 Team AL Only roto, 5X5

C - Sanchez
1B - Abreu
2B - J. Ramirez
3B - Seager
SS -
MI -
CI - Gallo
OF - Benintendi
OF - Betts
OF -
OF - Judge
OF -
DH - Zimmer

P - Stroman
P -
P -
P -
P -
P -
P - Colome
P - Bedrosian
P -

BN - Frazier
BN - V. Guerrero
BN - Calhoun
---
---
Return to "Baseball - General Player Discussion"
Who is online
Users browsing this forum: No registered users and 11 guests