Help me mustached Moses... Evan Gattis is currently on pace to finish the season with 0 hits and 100,000 strikeouts. Picked up Avila in RCL to weather the plague, but is it time to sacrifice the lamb or is there a promised land on the other side of this desert?
---
Meh, it's just a catcher, set it and forget it
Grey Albright
http://razzball.com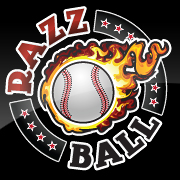 If you want me to look at your team, post the team. Don't post a link to another site where the team is.
Have you given me all the info I need to judge your team? The number of teams in the league is a good start for the big overall questions.
Is your league H2H? Roto?
I don't know who's on your waivers. Don't just ask me who you should pick up. Give me names to choose from.
If you only have one team, post your team in your signature with the league parameters.
I don't know every single matchup for next week, so if you want me to choose a player for the following week and you think the matchups are important, tell me who they're facing.
There's more than one player with the same last name? Then spell out who you're talking about.
Thanks!
---
Just be happy you didn't draft Yan Gomes
14 teams 5x5 (OBP, QS, SVHD)
C- Wilson Ramos
1st- Paul Goldschmidt
2nd- Jonathan Schoop
3rd- Anthoney Rendon
SS- Marcus Semien
OF- Domingo Santana
OF- Nick Markakis
OF- Michael Conforto
UTIL- Matt Olson
BE- Kike Hernandez
BE- Cesar Hernandez
DL- Mitch Haniger
SP- Max Scherzer
SP- Luis Castillo
SP- Hyun Jin Ryu
SP- Chris Paddock
SP- Yonny Chirinos
RP- Amir Garrett
RP- Emilio Pagan
RP- Shawn Kelley
RP- Josh Hader
BE- Pedro Strop
BE- Wade Davis
BE- Joey Lucchesi
BE- Jesus Luzardo
---
Posts: 285
Joined: Sat Mar 28, 2015 1:05 pm
Why draft him if you're going to five up on him after a week? Can I join your league?
Team 1: 11 team points league

Batters Stat Category Value
At Bats (AB) -1
Hits (H) 5.6
Doubles (2B) 2.9
Triples (3B) 5.7
Home Runs (HR) 9.4
Stolen Bases (SB) 1.9
Caught Stealing (CS) -2.8
Walks (BB) 3.0
Hit By Pitch (HBP) 3.0
Pitchers Stat Category Value
Innings Pitched (IP) 7.4
Saves (SV) 5
Hits (H) -2.6
Home Runs (HR) -12.3
Walks (BB) -3
Hit Batters (HBP) -3
Strikeouts (K) 2
Holds (HLD) 4

C - Perez
1B - Abreu
2B - Rizzo
SS - Polanco
MI - Bregman
3B - Devers
LF - Mazarra
RF - Judge
CF - Benintendi
OF - Hoskins
OF - Acuna
Util - C. Taylor
Bench - B. Rodgers, Merrifield, Olson, Vlad, Tatis, Y. Melina, Healy, Barretto
DL - Sanchez


SP - Kluber, Stripling, Ray, Price, Happ, Bumgarner, deGrom
RP - Rivero, Reed, Vizceino, Giles
DL - Edwards Jr.


2 DL spots
DL -


Team 2: 11 Team AL Only roto, 5X5

C - Sanchez
1B - Abreu
2B - J. Ramirez
3B - Seager
SS -
MI -
CI - Gallo
OF - Benintendi
OF - Betts
OF -
OF - Judge
OF -
DH - Zimmer

P - Stroman
P -
P -
P -
P -
P -
P - Colome
P - Bedrosian
P -

BN - Frazier
BN - V. Guerrero
BN - Calhoun
---
---
Return to "Baseball - General Player Discussion"
Who is online
Users browsing this forum: Google and 9 guests