Posts: 1386
Joined: Thu Apr 15, 2010 12:58 pm
He was brought in to the 8th inning today, and relived in the 9th by Scribner. I know he sucked hard his first two appearances this year, but this seems rather quick.
---
There wasn't a lead
Grey Albright
http://razzball.com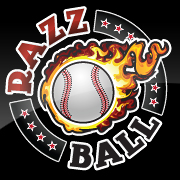 If you want me to look at your team, post the team. Don't post a link to another site where the team is.
Have you given me all the info I need to judge your team? The number of teams in the league is a good start for the big overall questions.
Is your league H2H? Roto?
I don't know who's on your waivers. Don't just ask me who you should pick up. Give me names to choose from.
If you only have one team, post your team in your signature with the league parameters.
I don't know every single matchup for next week, so if you want me to choose a player for the following week and you think the matchups are important, tell me who they're facing.
There's more than one player with the same last name? Then spell out who you're talking about.
Thanks!
---
Posts: 1386
Joined: Thu Apr 15, 2010 12:58 pm
ah.... i read the score backwards. Still seems odd to bring him in in the 8th.
---
Posts: 18
Joined: Thu Apr 03, 2014 11:36 am
he's out, going with committee for now
12 team 5x5 H2H
C: Evan Gattis
1b: Goldschmidt
2b: Zobrist
3b: Donaldson
Ss: peralta
1b/3b: V. Martinez
2b/SS Odor
OF: Carlos Gonzalez
OF: Jason Heyward
Of: Charlie Blackmon
OF Jose Bautista
OF: McCutcheon
UTIL: Yelich
Bench: Sano
Pitching:
Baumgartner, Harvey, Sale, Salazar, Bauer, Syndergaard, Teheran, Walker,
rosenthall, , chapman, Osuna
---
Posts: 479
Joined: Tue Apr 12, 2011 7:55 pm
I made quick move as soon as I heard and grabbed Gregerson. Is he worth owning since they are going by committee?
Yahoo 12 team - Lots of counting stats

C:
1B:
2B:
3B:
SS:
OF:
OF:
OF:
UTIL:
UTIL:
BN:

SP:
SP:
SP:
SP:
SP:
SP:
SP:
SP:
RP:
RP:
RP:
---
---
Return to "Baseball - General Player Discussion"
Who is online
Users browsing this forum: No registered users and 23 guests