Posts: 67
Joined: Mon Mar 19, 2012 8:17 pm
yeah - I get it - the quantity does not overcome the quality in Zito's stats...
---
Posts: 67
Joined: Mon Mar 19, 2012 8:17 pm
Looks like Derek Lowe is slated for 2 starts as well...

Does he still suck?
---
Posts: 1049
Joined: Sat May 22, 2010 2:15 pm
He's pretty shitty but it really depends on the matchups. One of the problems with Lowe is he can't pitch against his own team but i think he may be hurt anyway, actually. I haven't looked at it, but for example say the Indians are playing the Yankees and it's Lowe vs Freddy Garcia. Both guys are on waivers for a reason but i'd rather have Garcia facing the Indians than be on the other side of it. When you're wondering which guy to pick up list the players and who they're facing and it makes it easier for Grey or some of the other guys to make a good pick.
---
Posts: 67
Joined: Mon Mar 19, 2012 8:17 pm
thanks - I guess the match-ups work both ways

there is a reason these guys are on waivers. hope to find a legit candidate when all pitching rotations are firmed up.
---
Posts: 67
Joined: Mon Mar 19, 2012 8:17 pm
In an ESPN daily league, 10IP minimum; no maximum IP that I can determine; ERA, K, WHIP, W, SV

Decided my Starting Pitching this week is: Ian Kennedy, Josh Johnson, Josh Beckett, Doug Fister, Clay Buchholz & Derek Holland

I have these 3 pitchers slotted to fill the last "P" slot:

Edinson Volquez, Jair Jurrjens, Kyle Lohse

There does not appear to be a limit on innings.

I assume the proper strategy is alternate these 3 through the last starting pitching slot.

Lohse = Wed., Volquez = Thursday, & Jurrjens = Saturday?

Is this a decent play/strategy?
---
Yup
Grey Albright
http://razzball.com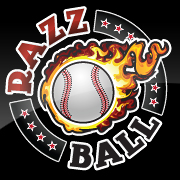 If you want me to look at your team, post the team. Don't post a link to another site where the team is.
Have you given me all the info I need to judge your team? The number of teams in the league is a good start for the big overall questions.
Is your league H2H? Roto?
I don't know who's on your waivers. Don't just ask me who you should pick up. Give me names to choose from.
If you only have one team, post your team in your signature with the league parameters.
I don't know every single matchup for next week, so if you want me to choose a player for the following week and you think the matchups are important, tell me who they're facing.
There's more than one player with the same last name? Then spell out who you're talking about.
Thanks!
---
---
Return to "Baseball - General Player Discussion"
Who is online
Users browsing this forum: No registered users and 11 guests