Posts: 9
Joined: Sun Mar 08, 2009 2:36 pm
Location: Eugene Oregon
I try to complete at least a couple of mock drafts each week in order to keep my senses honed and my wits keen. About a week ago everyones favorite sleeper at the catcher position wasnt even drafted in the first 20 rounds, if at all. I just finished a 10 team mock in which he was selected early in round 13. With each passing day this guys stock is growing by ludicrous intervals. I will be keeping track on a draft by draft basis what rounds he is going in, so you know what absolutely absurd round you will need to take Pablo in to beat the mouth-breather in your league to the proverbial punch.
---
If he's getting overhyped, there's no reason to take him. He's still just a catcher. Take Clement later if Sandoval goes too early.
Grey Albright
http://razzball.com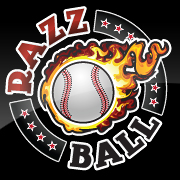 If you want me to look at your team, post the team. Don't post a link to another site where the team is.
Have you given me all the info I need to judge your team? The number of teams in the league is a good start for the big overall questions.
Is your league H2H? Roto?
I don't know who's on your waivers. Don't just ask me who you should pick up. Give me names to choose from.
If you only have one team, post your team in your signature with the league parameters.
I don't know every single matchup for next week, so if you want me to choose a player for the following week and you think the matchups are important, tell me who they're facing.
There's more than one player with the same last name? Then spell out who you're talking about.
Thanks!
---
Posts: 9
Joined: Sun Mar 08, 2009 2:36 pm
Location: Eugene Oregon
For sure. Im not touching the guy before round 19. I just think its insane how much a guys stock can go up after a few spring games.
---
---
Return to "Baseball - General Player Discussion"
Who is online
Users browsing this forum: No registered users and 4 guests