I keep getting a pop-up redirecting me to the Apple Store to download some "Free Apple" app. It's making it impossible to read any content from iPhone. Is anyone else having this issue?
12-team 5x5 H2H. Draft auction $250 budget, 10 keepers

C -D'Arnuad
1B -Miguel Cabrera
2B -schoop
3B -Brett lawrie
SS -Trevor Story
2B/SS - Castro
1B/3B -Nolan Arenado
OF - Grichuk
OF - Mike Trout
OF - Bryce Harper
OF - Travis Jankowski
OF - Gregory Polanco
U - Joc Pederson
B - Alex Bregman
B - David Dahl

P - Nola
P - Greinke
P - Taijuan Walker
P - brandon McCarthy
P - david Price
P - McCullers
P - Hammels
P - Will Harris
P - carlos estevez
P - Andrew Miller
P - Jeffress
---
Still? I did have that issue yesterday, but think I fixed
Grey Albright
http://razzball.com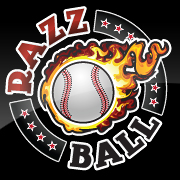 If you want me to look at your team, post the team. Don't post a link to another site where the team is.
Have you given me all the info I need to judge your team? The number of teams in the league is a good start for the big overall questions.
Is your league H2H? Roto?
I don't know who's on your waivers. Don't just ask me who you should pick up. Give me names to choose from.
If you only have one team, post your team in your signature with the league parameters.
I don't know every single matchup for next week, so if you want me to choose a player for the following week and you think the matchups are important, tell me who they're facing.
There's more than one player with the same last name? Then spell out who you're talking about.
Thanks!
---
---
Return to "Site Announcements and Feedback"
Who is online
Users browsing this forum: No registered users and 1 guest