Sponsor

Posts: 215
Joined: Wed Mar 12, 2014 6:11 am
Why is it that some avatars show up when your posting a comment on the Blog pages but others dont...Like mine....Nobody likes Rocky up in this Biatch??? Is it because he has no mustache or do you guys test for steroids?
10 Team, H2H, Dynasty, 7x7, OBP. Holds

C- Evan Gattis
1B- Paul Goldschmidt
2B- Dee Gordon
3B- Miggy/Arenado
SS- Alcides Escobar
MI- B-Rad Miller
CI- Frazier/Arenado
LF- Micheal Brantley
CF- Carlos Gomez
RF- Andrew McCutchen
OF- Justin Upton
Util- Khris Davis
Util- Cory Dickerson
BN - Mookie Betts

SP- Doug Fister
SP- Scott Kazmir
RP- Glen Perkins
RP- Delin Betances
RP- Joakim Soria
RP- Wade Davis
P- Dillon Gee
P- Lance Lynn
P- Doug Fister
P- C,J. Wilson
P- Homer Bailey
P- Alex Wood
P- Zack Wheeler
NA- Tyler Glasnow
---
On the blog you need to set up avatar with gravatar.com
Grey Albright
http://razzball.com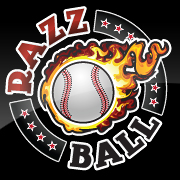 If you want me to look at your team, post the team. Don't post a link to another site where the team is.
Have you given me all the info I need to judge your team? The number of teams in the league is a good start for the big overall questions.
Is your league H2H? Roto?
I don't know who's on your waivers. Don't just ask me who you should pick up. Give me names to choose from.
If you only have one team, post your team in your signature with the league parameters.
I don't know every single matchup for next week, so if you want me to choose a player for the following week and you think the matchups are important, tell me who they're facing.
There's more than one player with the same last name? Then spell out who you're talking about.
Thanks!
---
---
Return to "Site Announcements and Feedback"
Who is online
Users browsing this forum: No registered users and 1 guest