Posts: 102
Joined: Tue Jun 19, 2012 10:40 am
I grabbed Will Smith, the Dodgers version when he got recalled. I already own Realmuto. Would owning Will Smith be enough reason to trade away Realmuto for 2B and/or RP help? I lost a couple closing options after the MLB trade deadline which left me with Kimbrel, Iglesias and a couple of dart throws in Tuivailala and Stanek and the only 2B I own is Chavis. What do you think? Trade away Realmuto and roll with Smith or hold Realmuto and maybe attempt to trade Smith?
Voodoo Papa JuJu...16 Team, PPR, Redraft

QB-C.Newton
WR.J.Smith-Schuster
WR-A.Cooper
RB-K.Drake
RB-R.Penny
TE-T.Kelce
W/R/T-T.Lockett
Bench-J.Samuels, R.Jones Jr., A.Miller, C.Thompson (RB), K.Stills, D.Hilliard
K-H.Butker
DEF-Dallas

---
Yes, trade away Realmuto
Grey Albright
http://razzball.com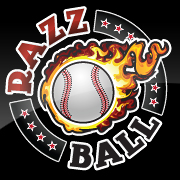 If you want me to look at your team, post the team. Don't post a link to another site where the team is.
Have you given me all the info I need to judge your team? The number of teams in the league is a good start for the big overall questions.
Is your league H2H? Roto?
I don't know who's on your waivers. Don't just ask me who you should pick up. Give me names to choose from.
If you only have one team, post your team in your signature with the league parameters.
I don't know every single matchup for next week, so if you want me to choose a player for the following week and you think the matchups are important, tell me who they're facing.
There's more than one player with the same last name? Then spell out who you're talking about.
Thanks!
---
---
Return to "Baseball - Trade Talk"
Who is online
Users browsing this forum: No registered users and 20 guests