Posts: 107
Joined: Thu Feb 27, 2014 1:55 pm
I was just offered this trade for Bumgarner but not sure I should take it. I give Bumgarner $9.50, Gray $.50, Garcia $.50 for Degrom $6, Zimmer $.50 and one of Reynaldo Lopez/Faria/Maneaa. If I make this deal I can keep Bellinger $.50, Degrom $6 (Most big arms cost about $8-$12) and one of Gallo $.50, Shaw $.50, Severino $.50, Bundy $.50 and Berrios $.50. I am also close to make a deal for Judge in a separate trade so if that were to go through I would have Bellinger $.50 Degrom $6 and Judge $.50. Should I make this deal?
I am in a 11 team salary cap ROTO keeper league. Our scoring stats include: Hits, Home Runs, OBP, Runs, RBIs, SB, ERA, Kd/9, Quality Starts, SV+Holds, Wins and WHIP.

C: Weiters $.75
1B: Jose Abreu $12.25
2B: Rougned Odor $ 2.25
3B: Travis Shaw $.50
SS: Alex Bregman $5
MI: Ceasar Hernandez $.50
CI: Cody Bellinger $.50
OF: Jose Bautista $6.75
OF: Duvall $.50
OF: Dickerson $.50
OF: Souza $.50
U: Gallo $.50
SP: Scherzer $9
SP: Degrom $6.50
SP: Stroman $1.25
SP: Bundy $.50
SP: Berrios $.50
SP: Tailon $.50
RP: Britton $2
RP: Ramos $.75

Bench
MI: Addison Russell $.75, Semien $1.25, Ozzie, Albies $.50
CI: Dominic Smith $.50
OF: Eddie Rosario $.50
SP: Aaron Sanchez DL, Lance McCullers $2.75 DL
RP: Oh $.50, Familia $1 DL
---
Sounds solid for you, Manaea
Grey Albright
http://razzball.com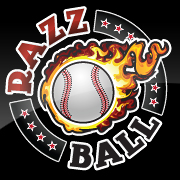 If you want me to look at your team, post the team. Don't post a link to another site where the team is.
Have you given me all the info I need to judge your team? The number of teams in the league is a good start for the big overall questions.
Is your league H2H? Roto?
I don't know who's on your waivers. Don't just ask me who you should pick up. Give me names to choose from.
If you only have one team, post your team in your signature with the league parameters.
I don't know every single matchup for next week, so if you want me to choose a player for the following week and you think the matchups are important, tell me who they're facing.
There's more than one player with the same last name? Then spell out who you're talking about.
Thanks!
---
---
Return to "Baseball - Trade Talk"
Who is online
Users browsing this forum: No registered users and 12 guests