My catcher is Russel Martin since Ruiz went down...nobody really available to pickup.
---
Posts: 277
Joined: Wed May 12, 2010 9:42 pm
Keep Zimmerman
11 team roto league, traditional 5X5 categories, 1525 inning max

C d'Arnaud
1B Santana
2B Cano
SS Segura (K)
3B Machado
IF Shaw
OF J.D. Martinez
OF Cruz
OF Rosario
Util C.Taylor
Util M.Taylor
BN A. Rosario
BN T. Anderson
BN H. Ramirez

SP Verlander (K)
SP Wood (K)
SP Greinke
SP Gausman
SP G. Gonzalez
RP Knebel (K)
RP Familia
RP Herrera
RP Rodney
BN Porcello
BN Harvey
BN Matz
---
Thanks...

any advice on a catcher to pickup??

The kid from Chicago?
---
---
Rosario
Ellis
Jaso

I have Russell Martin right now
---
Rosario.
14 Team Yahoo 5x5. 30 move limit (30 remaining)
C) Arencibia
1B) Rizzo
2B) Uggla
3B) Machado
SS) Andrus
OF) McCutchen
OF) A. Jones
OF) Choo
UTIL) Jennings
B) Hosmer
SP) Cain, Zimmermann, Latos, Porcello, Milone, Wheeler, Tillman, Gee, Erasmo Ramirez.
RP) Holland, Veras, Bell
---
Of those Ellis seems to be the hottest right now. I don't really see many dodgers games, but I'm not positive he plays every day. His stats look like he is the main c though. I would grab him, but keep an eye on wilin as he could start smashing at any time.
---
Just got offered Posey for Matt Cain

The rest of my SP are:

Strasberg
Zimmerman
Fister
Milone
Johan Santana
Blanton
Straily

Take Posey?
---
I'd take Posey
Grey Albright
http://razzball.com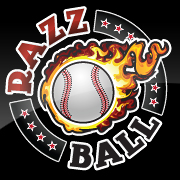 If you want me to look at your team, post the team. Don't post a link to another site where the team is.
Have you given me all the info I need to judge your team? The number of teams in the league is a good start for the big overall questions.
Is your league H2H? Roto?
I don't know who's on your waivers. Don't just ask me who you should pick up. Give me names to choose from.
If you only have one team, post your team in your signature with the league parameters.
I don't know every single matchup for next week, so if you want me to choose a player for the following week and you think the matchups are important, tell me who they're facing.
There's more than one player with the same last name? Then spell out who you're talking about.
Thanks!
---
---
---
Return to "Baseball - Trade Talk"
Who is online
Users browsing this forum: Google and 18 guests