Sponsor

Posts: 58
Joined: Wed Apr 07, 2010 2:26 pm
12 Team Roto, 5X5 - I drafted Bell and Wilson so I am now hurting for saves. I have Casilla and Cishek but no one promising has been available in the FA pool. My MI is also pretty terrible - Kendrick, Alexi and Lombardozzi (just dropped Espinosa). I've been offered Betancourt for Kendrick straight up. My problem is that I'm also in need of HR/RBIs but I'm not sure that Kendrick is going to make a big difference. Go for it or continue to watch the waiver wire for saves?
---
I'd want Kendrick... Don't trade for saves...
Grey Albright
http://razzball.com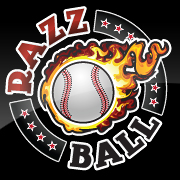 If you want me to look at your team, post the team. Don't post a link to another site where the team is.
Have you given me all the info I need to judge your team? The number of teams in the league is a good start for the big overall questions.
Is your league H2H? Roto?
I don't know who's on your waivers. Don't just ask me who you should pick up. Give me names to choose from.
If you only have one team, post your team in your signature with the league parameters.
I don't know every single matchup for next week, so if you want me to choose a player for the following week and you think the matchups are important, tell me who they're facing.
There's more than one player with the same last name? Then spell out who you're talking about.
Thanks!
---
---
Return to "Baseball - Trade Talk"
Who is online
Users browsing this forum: No registered users and 7 guests