Posts: 72
Joined: Wed Mar 09, 2011 6:24 pm
McCutchen or Bruce?
The Chicken McStudpiece Value Meal (12 team, H2H roto: AVG, SLG, RBIs, Rs, SBs, BBs/KOs, ERA, WHIP, K/9, Ws - Ls, SVs, IPs)

C - Hank Conger
1B - Kevin Youkilis
2B - Gordon Beckham
3B - David Wright
SS - Elvis Andrus
OF - Andrew McStudpiece
OF - Justin Upton
OF - Carlos Quentin
U - Jay Bruce
SP - Jered Weaver
SP - Cole Hamels
SP - Chad Billingsley
SP - Daniel Hudson
SP - Madison Bumgarner
RP - John Axford
RP - Jordan Walden
BN - Adam Jones
BN - Geovany Soto
BN - Nate McClouth
BN - Domonic Brown
BN - Brandon Belt
BN - Jose Tabata
BN - Justin Masterson
BN - Alexi Ogando
BN - Michael Pineda
BN - Erik Bedard
BN - Kyle Drabek
BN - Kyle McClellan
---
Why are you trading either?
Grey Albright
http://razzball.com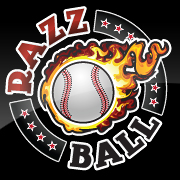 If you want me to look at your team, post the team. Don't post a link to another site where the team is.
Have you given me all the info I need to judge your team? The number of teams in the league is a good start for the big overall questions.
Is your league H2H? Roto?
I don't know who's on your waivers. Don't just ask me who you should pick up. Give me names to choose from.
If you only have one team, post your team in your signature with the league parameters.
I don't know every single matchup for next week, so if you want me to choose a player for the following week and you think the matchups are important, tell me who they're facing.
There's more than one player with the same last name? Then spell out who you're talking about.
Thanks!
---
And it depends who you get for either.
RCL Cracking the Whip: (5x5 ESPN roto)
C: Weiters
1B,3B,CI: Encarnacion, Wright, Alanso
2B,SS,MI: Getz, Kozma, Uggla
5xOF: Kemp, Holliday, Hunter, Soriano, Crisp
1xUtil: Markakis
Bn: Hill, Aybar
DL: Hart
SP: MadBum, Zimmermann, Morrow, Annibal Sanchez, Lynn, Anderson
RP: League, Parnell, Benoit, Hernandez

12 team F&F: (6x6 Yahoo! H2H with OPS and Losses)
C: Cervelli
1B,3B,CI: Gold, Zimmerman, Frazier
2B,SS,MI: Phillips, Ruthledge, Bonifacio
4xOF: Braun, Hamilton, Cruz, Hunter
2xUtil: Chris Davis, Span
SP: Latos, Moore, Zimmermann, Niese, Milone, Griffin, Miller, Cingrani, ~Streamer~
RP: Holland, Janssen, Perkins, Bailey, Valverde
2xNA: Straily, Grandal

---
Posts: 72
Joined: Wed Mar 09, 2011 6:24 pm
I have these proposed offers: Bruce, Weaver, Masterson, Youkilis for Miguel Cabrera, Morrow, and Hanson. I can either do that deal or replace Bruce with McCutchen. I would lean towards trading Bruce.
---
---
Return to "Baseball - Trade Talk"
Who is online
Users browsing this forum: No registered users and 13 guests