My CC/Wright/Granderson for Choo/Reynolds/Halladay

Which side wins? my team is in sig
14 team Standard 5x5 H2H Keeper League
C: McCann
1B: Abreu
2B: Altuve
3B: Longoria
SS: A, Escobar
OF: Marte
OF: Moss
OF: Heyward
UTIL: K. Bryant
UTIL: Marisnick
BN: B. Buxton

SP: Ventura
SP: Hutchinson
SP: C. Martinez
RP: A. Miller
RP: A. Ramos
P: DesClafani
BN: T. Walker
BN: Buchholz
BN: Morrow
DL: Ottavino
DL: J. McGee
---
My CC/Wright/Granderson for Choo/Reynolds/Halladay

Which side wins? my team is in sig
CC side wins.
Grey Albright
http://razzball.com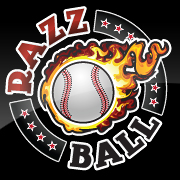 If you want me to look at your team, post the team. Don't post a link to another site where the team is.
Have you given me all the info I need to judge your team? The number of teams in the league is a good start for the big overall questions.
Is your league H2H? Roto?
I don't know who's on your waivers. Don't just ask me who you should pick up. Give me names to choose from.
If you only have one team, post your team in your signature with the league parameters.
I don't know every single matchup for next week, so if you want me to choose a player for the following week and you think the matchups are important, tell me who they're facing.
There's more than one player with the same last name? Then spell out who you're talking about.
Thanks!
---
Posts: 156
Joined: Thu Apr 08, 2010 2:11 pm
Location: 46016
Yeah, I'd pass on that offer.
roto redux founders league 12-team mixed 5x5 rotisserie non-keeper
C mccann/kendall 1B loney 2B kinsler 3B rolen SS a.gonz CI callaspo MI y.escobar OF kemp/werth/g.jones/fuku/gomes UT furcal BN l.scott DL kendry
SP wainwright/cain RP rivera/papelbon P k.rod/clippard/romero/billingsley/strasburg BN c.lewis/lackey/braden/happ

yahoo! public H2H 520690
C napoli 1B m.cabrera 2B kendrick 3B beltre SS jeter OF ethier/bay/hamilton UT fielder/abreu BN ellsbury/j.lopez
SP greinke/lee RP bell/clippard P jenks/rauch/price/burnett BN j.garcia/latos/correia DL street
---
i declined it and then he proposed me pretty much the same thing
CC/Wright for Halladay/Reynolds

still a no right? but CC does scare me a little this season
14 team Standard 5x5 H2H Keeper League
C: McCann
1B: Abreu
2B: Altuve
3B: Longoria
SS: A, Escobar
OF: Marte
OF: Moss
OF: Heyward
UTIL: K. Bryant
UTIL: Marisnick
BN: B. Buxton

SP: Ventura
SP: Hutchinson
SP: C. Martinez
RP: A. Miller
RP: A. Ramos
P: DesClafani
BN: T. Walker
BN: Buchholz
BN: Morrow
DL: Ottavino
DL: J. McGee
---
Though not talked about as much, CC is a second-half guy, so you're good there.
Wright can carry both AVG and some SB, plus give you power that, while not equal to mini-donkey, will make you sleep better at night.

Stick w/ CC and Wright.
Christopher
Whole Votto Love
10-team 5x5 Standard H2H
C
Castro
1B
C Davis
2B
Phillips
3B
Longoria
SS
Peralta
OF x 3
J Upton, A Jones, McCutchen
Util x 2
Choo, D Brown
Bench
Seager
DL
A Jackson
P
Zimmerman, Moore, Cobb, Peavy, Ryu, Liriano, Straily
RP
Wilhelmsen, Mujica, K-Rod, Jansen
DL
Henderson, Beachy
---
---
Return to "Baseball - Trade Talk"
Who is online
Users browsing this forum: No registered users and 6 guests