So ummm ya....still lacking trust in him... I decided I'd let him have a rest against the Sawx today...so he goes out and pitches his face off.....
10 Team Head to Head

Carlos Santana Cle - C,1B,3B
José Bautista Tor - 1B,OF
Brian Dozier Min - 2B
Pablo Sandoval Bos - 3B
Danny Santana Min - SS,OF
Kris Bryant ChC - 3B
Starlin Castro ChC - SS
Joc Pederson LAD - OF
Kole Calhoun LAA - OF
Melky Cabrera CWS - OF
Andrew McCutchen Pit - OF
Adam Lind Mil - 1B
Bryce Harper Was - OF
DJ LeMahieu Col - 2B
---
If it's any consolation, I was sonavabenched too.
Grey Albright
http://razzball.com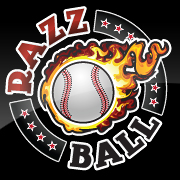 If you want me to look at your team, post the team. Don't post a link to another site where the team is.
Have you given me all the info I need to judge your team? The number of teams in the league is a good start for the big overall questions.
Is your league H2H? Roto?
I don't know who's on your waivers. Don't just ask me who you should pick up. Give me names to choose from.
If you only have one team, post your team in your signature with the league parameters.
I don't know every single matchup for next week, so if you want me to choose a player for the following week and you think the matchups are important, tell me who they're facing.
There's more than one player with the same last name? Then spell out who you're talking about.
Thanks!
---
I wasn't.
12 team h2h, 5-man keeper

C: Pudge
1B: Pujols
2B: Hill
3B: Wright
SS: Escobar
OF: Span
OF: Soriano
OF: Adam Jones
UTIL: Reynolds
UTIL: Werth
B: Rasmus

P: Liriano
P: Nolasco
P: Billingsley
P: Kershaw
RP: Aardsma
RP: Valverde
B: Matusz
---
weekly league...started kennedy tuesday in place of liriano today. im not good at this.
10 team 10x10 H2H keep 7, 5 add/drops per week limit
(hitting: r,bb,1b,2b,3b,hr,rbi,sb,k,.avg | pitching: ip,w,l,cg,bb,k,hra,era,whip,sv) Reggie Robying saves, as always
C: Wieters
1b: Cabrera
2b: Phillips
3b: Longoria
SS: Andrus
CI: Fielder
MI: Raburn
OF: CarGo
OF: J Upton
OF: Lind (1b,of)
OF: Stubbs
UTL: Reynolds

Bench: Torres, Snider, Beckham, Pena, Escobar, J. Montero, Utley

SP: Lincecum, Jimenez, Gallardo, Billingsley, Volques, Chacin, E. Jackson, McDonald
RP: Chapman
---
---
Who is online
Users browsing this forum: No registered users and 2 guests