That's right... a grand slam and 6 RBIs and he was on my bench!!!
C McCann
1B Miguel Cabrera
2B Dan Uggla
SS Jimmy Rollins
3B Ryan Zimmerman
OF Adam Dunn, Nelson Cruz, Carlos Lee
Util Justin Upton
BN Curtis Granderson, Felipe Lopez, Matt Weiters

SP Jake Peavy, Yovani Gallardo
RP Kevin Gregg, Scott Downs
P Joe Nathan, Tommy Hanson, David Price
BN Edinson Volquez, Chris Volstad
DL John Smoltz
---
Ouch.
Grey Albright
http://razzball.com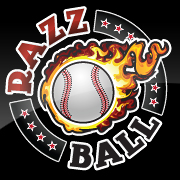 If you want me to look at your team, post the team. Don't post a link to another site where the team is.
Have you given me all the info I need to judge your team? The number of teams in the league is a good start for the big overall questions.
Is your league H2H? Roto?
I don't know who's on your waivers. Don't just ask me who you should pick up. Give me names to choose from.
If you only have one team, post your team in your signature with the league parameters.
I don't know every single matchup for next week, so if you want me to choose a player for the following week and you think the matchups are important, tell me who they're facing.
There's more than one player with the same last name? Then spell out who you're talking about.
Thanks!
---
I benched Lee and Holliday for him and Ludwick this week. Cruz for Prez!
10 Team H2H Points weekly roster set
1B: Miggy
2B: Utley
3B: Johnson
SS: Tulo
C: Napoli
OF1: CarGo
OF2: Pence
OF3: Dread Pirate
Util1: AGonz
Util2: Beltran
SP1: Ubaldo
SP2: Price
SP3: Scherzer
RP1: Stauffer
P4: Chacin
P5: Latos
P7: Volquez
P8: Wolf
Bench: Wagner, Marmol, Lidge, Gomes, Stubbs
---
---
Who is online
Users browsing this forum: No registered users and 12 guests