Anyone know of a site that will combine splits for team batting stats? For example, how "well" do the Padres hit at home against lefties?
14 team h2h, no in week changes, 7 x 7 (5x5 plus OBP and XBH, K/BB and Holds)

C- Martin
1B- Rizzo
2B- Pedroia
3B- Miggy
SS- Zobrist
IF- Cuddyer
OF- Heyward
OF- Joyce
OF- Ethier
OF- Kelly Johnson
UTIL- Berkman
BN- Dee Gordon
BN- Frazier
DL= Ajax


SP-Zimmermann
SP-Peavy
RP-Chapman
RP-Holland
RP-Bell
RP-A. Bailey
P-Ryu
P-Cobb
P-Odorizzi
BN-McCarthy
BN- Milone
BN-Wheeler
BN-Gausman
DL- Lewis
---
Doesn't baseball-reference do that?
Grey Albright
http://razzball.com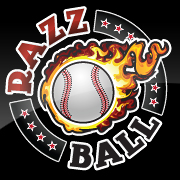 If you want me to look at your team, post the team. Don't post a link to another site where the team is.
Have you given me all the info I need to judge your team? The number of teams in the league is a good start for the big overall questions.
Is your league H2H? Roto?
I don't know who's on your waivers. Don't just ask me who you should pick up. Give me names to choose from.
If you only have one team, post your team in your signature with the league parameters.
I don't know every single matchup for next week, so if you want me to choose a player for the following week and you think the matchups are important, tell me who they're facing.
There's more than one player with the same last name? Then spell out who you're talking about.
Thanks!
---
I couldn't find it. But I was looking at the Mariners splits and realized that I don't think it will make a huge difference so it might not be worth the time. The difference between the M's home and road OPS is like .004. So if I were to use that as a predictive stat I'm sure it would be within the margin of error. I don't know much about this thing called "math," though. What I'm going to take away from this experience is that I should basically start anyone decent against the M's.
14 team h2h, no in week changes, 7 x 7 (5x5 plus OBP and XBH, K/BB and Holds)

C- Martin
1B- Rizzo
2B- Pedroia
3B- Miggy
SS- Zobrist
IF- Cuddyer
OF- Heyward
OF- Joyce
OF- Ethier
OF- Kelly Johnson
UTIL- Berkman
BN- Dee Gordon
BN- Frazier
DL= Ajax


SP-Zimmermann
SP-Peavy
RP-Chapman
RP-Holland
RP-Bell
RP-A. Bailey
P-Ryu
P-Cobb
P-Odorizzi
BN-McCarthy
BN- Milone
BN-Wheeler
BN-Gausman
DL- Lewis
---
---
Return to "Online FLB Services"
Who is online
Users browsing this forum: No registered users and 1 guest