You've heard me shout this a few times ... Altuve is Casper, Kenny Powers' devilish imp Mexican half-brother.
12 team auction keeper weekly lineups ($300 cap, $340 in season), 10 taxi, 10 waiver wire, 23 player limit
YEAR #27 of the league (high school freshman at birth) yeah you heard it, one of the oldest in the world for sure
C: Ramos $2 and Castro $2 (both keepers)
CI: Votto $23 (kept), Fielder $37 and R Zimmerman $15
MI: Tulo $29 and Hanley $20 (both keepers) and Rendon $2
OF: Beltran $7 (kept), Kemp $31, Cuddyer $11, C Crisp $4, Yelich $5
WM: Bogaerts $12
Taxis: Rajai DAvis, Grady Sizemore, Todd Fraizer

SP: Kershaw $26, MadBum $17, Sale $7, Latos $12 (all keepers), Iwakuma $2, Y Ventura $2, M Harvey $2
RP: Cishek $8 (kept), Nate Jones $19
Taxis: S Santos, Alex Wood, Lincecum, Ian Kennedy
---
Ha
Grey Albright
http://razzball.com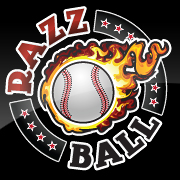 If you want me to look at your team, post the team. Don't post a link to another site where the team is.
Have you given me all the info I need to judge your team? The number of teams in the league is a good start for the big overall questions.
Is your league H2H? Roto?
I don't know who's on your waivers. Don't just ask me who you should pick up. Give me names to choose from.
If you only have one team, post your team in your signature with the league parameters.
I don't know every single matchup for next week, so if you want me to choose a player for the following week and you think the matchups are important, tell me who they're facing.
There's more than one player with the same last name? Then spell out who you're talking about.
Thanks!
---
Posts: 508
Joined: Tue Jul 13, 2010 5:57 pm
I thought you meant
which kinda works too
_________________________________

Basketball: 19 team roto keeper; weekly locks; start 10 util.

John Wall
Kawhi Leonard
Marc Gasol
Dwayne Wade
Bradley Beal
Danny Green
Ed Davis
Anthony Morrow
Matt Barnes
Kevin Garnett
Boris Diaw
Rasual Butler
Danny Granger


---
---
Return to "Baseball - Razzball Glossary Suggestions"
Who is online
Users browsing this forum: No registered users and 1 guest