Derived in late 2010 from my NL only Auction Keeper League, after having paid $30 for him in the draft. Late in the year I dropped Bay, and a team on the bottom subsequently picked him up for the waiver fee of $10. The league had a hissy fit stating it wasn't fair that a player I paid that much for in the draft could now be kept by another team for $10. My response was the following: "Jason Bay is the last hamburger on the grill after an all day barbeque. You are already are drunk, you've already eaten too much, you already have a stomach ache. But there's a charred burger on the grill and you convince yourself its still good, and you still need it. So you eat the the last hamburger and 20 minutes later you begin to feel the rumblings. You have a rock digesting in your stomach and now its on fire like a meteor. You realize you made a mistake so you know you have to throw up, and you do.. All good right? Nope. The last hamburger is so fierce you can't just throw it back the way it came. You also have to suffer through a backdoor exit that burns like a forest fire. The last hamburger is the player that was good, at one point in time, but there was always a little question behind it. With some convincing to yourself, you think its still good, but its not. The last hamburger will both make you puke and burn your ass. "Alex Rios just got dropped, I'm gonna pick him up I sense a rebound"...."don't do it fella, he's the last hamburger".......
13 Tm Mixed 11 Major 3 Minor Keeper "Midnight Crazies" (Est. 2003, 2014 Champion, 2015 runner up)
Batters
C
1B Abreu, Jose (Keeper) (trade jones, Lester, Joe Ross & Brantley)
2B Altuve, Jose (Keeper)
3B Frazier, Todd (Keeper)
SS Bogaerts, Xander (Keeper)
MI
CI Donaldson, Josh (Keeper)
OF McCutchen, Andrew (Keeper)
OF Cespedes, Yoenis (keeper) (trade puig)
OF Grichuk, Randal (Keeper)
OF
OF
DH
DH

Pitchers
P Bumgarner, Madison (keeper)
P Archer, Chris (Keeper)
P Rodon, Carlos (Keeper)
P
P
P
P
P
P
p

Minor - David Dahl
Minor - Max Kepler
Minor - Sean Manaea
---
That's not bad, let me see what Rudy says.
Grey Albright
http://razzball.com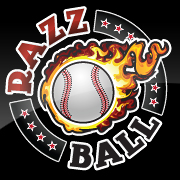 If you want me to look at your team, post the team. Don't post a link to another site where the team is.
Have you given me all the info I need to judge your team? The number of teams in the league is a good start for the big overall questions.
Is your league H2H? Roto?
I don't know who's on your waivers. Don't just ask me who you should pick up. Give me names to choose from.
If you only have one team, post your team in your signature with the league parameters.
I don't know every single matchup for next week, so if you want me to choose a player for the following week and you think the matchups are important, tell me who they're facing.
There's more than one player with the same last name? Then spell out who you're talking about.
Thanks!
---
---
Return to "Baseball - Razzball Glossary Suggestions"
Who is online
Users browsing this forum: No registered users and 1 guest