We call these guys "24 hour fool" ... I admit to being one of those idiots that add/drops everyday, sometimes for no reason. To date In my mixed league I have somewhere around 150 add/drops. Once a player is dropped in our league they go on waivers, so my activity on the wire prompted the "24 hour rule". Where if I drop him less than 24 hours after I picked him up he becomes a free agent.
13 Tm Mixed 11 Major 3 Minor Keeper "Midnight Crazies" (Est. 2003, 2014 Champion, 2015 runner up)
Batters
C
1B Abreu, Jose (Keeper) (trade jones, Lester, Joe Ross & Brantley)
2B Altuve, Jose (Keeper)
3B Frazier, Todd (Keeper)
SS Bogaerts, Xander (Keeper)
MI
CI Donaldson, Josh (Keeper)
OF McCutchen, Andrew (Keeper)
OF Cespedes, Yoenis (keeper) (trade puig)
OF Grichuk, Randal (Keeper)
OF
OF
DH
DH

Pitchers
P Bumgarner, Madison (keeper)
P Archer, Chris (Keeper)
P Rodon, Carlos (Keeper)
P
P
P
P
P
P
p

Minor - David Dahl
Minor - Max Kepler
Minor - Sean Manaea
---
Posts: 161
Joined: Fri Jun 03, 2011 11:16 am
How about a Weak Stream? I know streaming typically refers to pitchers, but I think picking up a guy and dropping him kinda fits that description. And it has a pee joke.
---
I don't think these beat Wire's Remorse... Keep trying though.
Grey Albright
http://razzball.com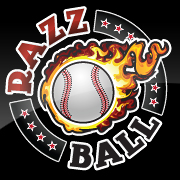 If you want me to look at your team, post the team. Don't post a link to another site where the team is.
Have you given me all the info I need to judge your team? The number of teams in the league is a good start for the big overall questions.
Is your league H2H? Roto?
I don't know who's on your waivers. Don't just ask me who you should pick up. Give me names to choose from.
If you only have one team, post your team in your signature with the league parameters.
I don't know every single matchup for next week, so if you want me to choose a player for the following week and you think the matchups are important, tell me who they're facing.
There's more than one player with the same last name? Then spell out who you're talking about.
Thanks!
---
---
Return to "Baseball - Razzball Glossary Suggestions"
Who is online
Users browsing this forum: No registered users and 1 guest