Posts: 318
Joined: Mon Mar 28, 2011 9:55 am
every week I buy a whole organic chicken. I bring it home and bone out the breasts, cut the legs and wings into the standard six pieces and save the rest for stock. The drums, thighs and wings I put in the oven in glass Pyrex with just olive oil and salt and bake. When I take it out of the oven I pour off the oil and juice and in the bottom of the pan are all the crystalized juices. The stuff you'd deglaze in classical French cooking. It's this brown salty very sticky stuff. Has the consistency of oily rubber cement. I take a slice of toasted pan au levain and spread the drippings on there. Gawd damn good. That's weird right?
---
Hmm... Not sure I'd go odd, sounds fattening and like I want some right this instance... When do you make it for me OS?
Grey Albright
http://razzball.com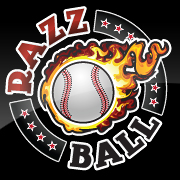 If you want me to look at your team, post the team. Don't post a link to another site where the team is.
Have you given me all the info I need to judge your team? The number of teams in the league is a good start for the big overall questions.
Is your league H2H? Roto?
I don't know who's on your waivers. Don't just ask me who you should pick up. Give me names to choose from.
If you only have one team, post your team in your signature with the league parameters.
I don't know every single matchup for next week, so if you want me to choose a player for the following week and you think the matchups are important, tell me who they're facing.
There's more than one player with the same last name? Then spell out who you're talking about.
Thanks!
---
---
Return to "What else is there?"
Who is online
Users browsing this forum: No registered users and 2 guests