Thought's on starting him?
---
I'd start him.
Grey Albright
http://razzball.com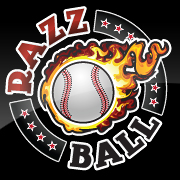 If you want me to look at your team, post the team. Don't post a link to another site where the team is.
Have you given me all the info I need to judge your team? The number of teams in the league is a good start for the big overall questions.
Is your league H2H? Roto?
I don't know who's on your waivers. Don't just ask me who you should pick up. Give me names to choose from.
If you only have one team, post your team in your signature with the league parameters.
I don't know every single matchup for next week, so if you want me to choose a player for the following week and you think the matchups are important, tell me who they're facing.
There's more than one player with the same last name? Then spell out who you're talking about.
Thanks!
---
Posts: 208
Joined: Tue Mar 16, 2010 9:15 pm
If you own him, this is certainly the time to start him...
10 team standard H2H league, no PPR
QB: Drew Brees
RB: Le'Veon Bell
RB: Terrance West
WR: Calvin Johnson
WR: Randall Cobb
WR: Alshon Jeffery
TE: Greg Olsen
K: Stephen Gostkowski
Def: NE Patriots

Bench: Pierre Garcon, Ben Tate, Trent Richardson, Pierre Thomas, Golden Tate, Donald Brown, Dennis Pitta, Greg Jennings

---
I was thinking about picking him up for a spot start - 8 team mixed league so obviously very shallow.
---
Cleveland is a good team to spot start against right now. It is practically a AAA lineup!
14 team Dynasty league - '09/10/11/15 champ
C - Realmuto
1B - Olson
2B - Merrifield
3B - Donaldson
SS - Bogaerts
MI - Lindor
CI - G.Cooper
OF - Marte, E.Rosario, Castellanos, Buxton, Kipnis
UTIL - Dozier
BN - T.Shaw
DL - McCutchen, B.Rdogers
SP - DeGrom, Flaherty, Montas, Gibson, Anibal Sanchez, Miley
RP - Yates, Giles, Treinen, Hendricks, Robles, Buttrey
DL - Hill, Gausman
R-1B-2B-HR-RBI-SB-BB-K-AVG-OPS
W-L-QS-SV-K-ERA-WHIP-K/BB
---
Posts: 76
Joined: Sat Mar 27, 2010 4:43 pm
I'm starting him but I'm not to confident. Its been a rough week for me with Hanson and LeBlanc falling asleep on the mound.
---
---
Return to "Baseball - Lineups, Waivers, Keepers"
Who is online
Users browsing this forum: No registered users and 15 guests