Posts: 264
Joined: Tue May 08, 2012 8:20 am
Lahair has done nothing over the past few weeks, should I drop him for Choo or Francoeur?

Thanks in Advance
Last edited by
kholloway0417
on Tue May 29, 2012 11:00 am, edited 1 time in total.
---
I like Choo. Especially with the strong chance that Rizzo could soon be taking playing time away from LaHair.
---
Posts: 185
Joined: Sun Apr 01, 2012 12:16 pm
Matt Adams or LaHair the rest of the way?
John Olerud's Helmet

C - Devin Mesoraco
1B - Paul Goldschmidt
2B - Brian Dozier
3B - Josh Donaldson
SS - Elvis Andrus
LF - Justin Upton
CF - Joc Pederson
RF - Giancarlo Stanton
Util - Edwin Encarnacion

minors - Baez

SP - Clayton Kershaw
SP - Max Scherzer
SP - Corey Kluber
SP - Jon Lester
SP - James Shields
SP - Jason Hammel
RP- Holland, Melancon, Kimbrel.

Minors - Dylan Bundy

19 team, Dynasty Points League
---
Again, for playing time purposes, I would go with Adams.
---
Posts: 264
Joined: Tue May 08, 2012 8:20 am
---
I'd go with LaHair over Adams for now...
Grey Albright
http://razzball.com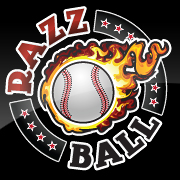 If you want me to look at your team, post the team. Don't post a link to another site where the team is.
Have you given me all the info I need to judge your team? The number of teams in the league is a good start for the big overall questions.
Is your league H2H? Roto?
I don't know who's on your waivers. Don't just ask me who you should pick up. Give me names to choose from.
If you only have one team, post your team in your signature with the league parameters.
I don't know every single matchup for next week, so if you want me to choose a player for the following week and you think the matchups are important, tell me who they're facing.
There's more than one player with the same last name? Then spell out who you're talking about.
Thanks!
---
---
Return to "Baseball - Lineups, Waivers, Keepers"
Who is online
Users browsing this forum: No registered users and 5 guests